For maintenance, go to System Setting > General Setting, then Maintenance. Here you can disabled or enabled maintenance mode.

When you keep disabled the maintenance mode, student's can login their panel.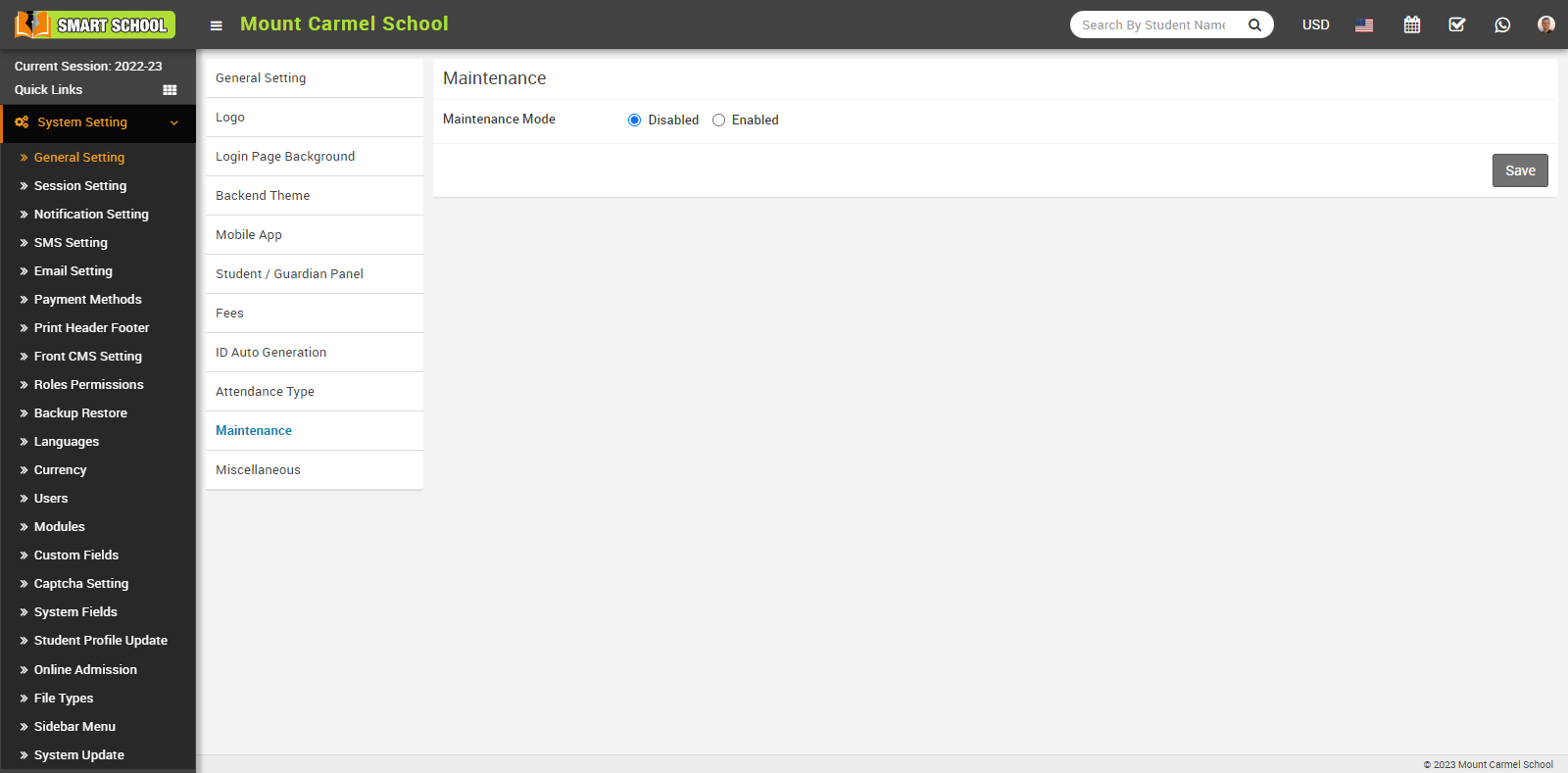 When you Enabled maintenance mode and click the Save button.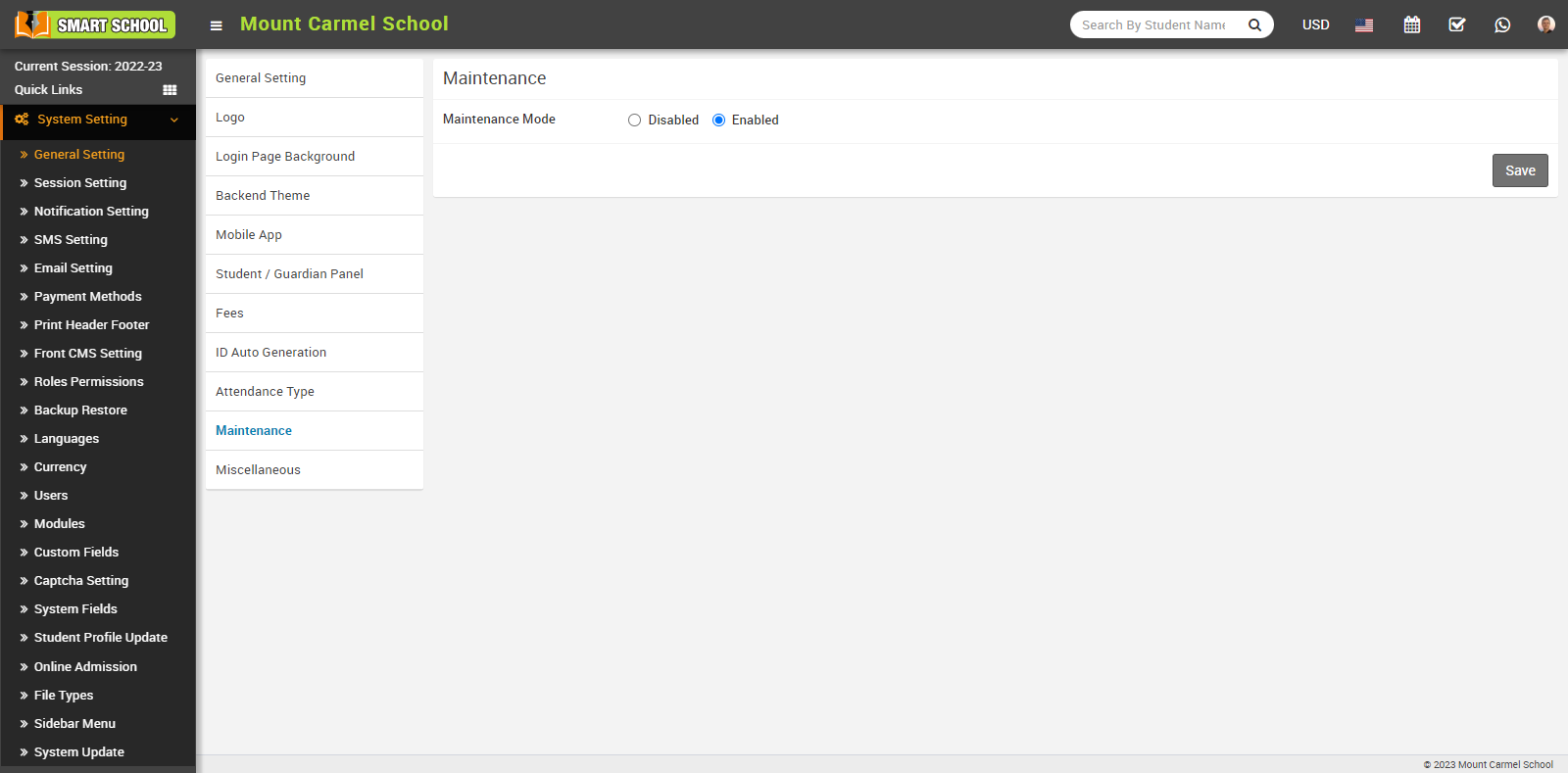 The student login page will no longer function, instead, it will display Site Under Maintenance.