Gmeet Live Classes is for teachers as well as students. Teacher have to create live classes for students. Gmeet live class can also be used for Parent Teacher Meeting.
To create gmeet live classes, go to Gmeet Live Classes > Live Classes then click on Add button present at the top right corner of the live classes page. Here enter the Class Title, Class Date, Class Duration, Role, Staff, Class, Section (you can add multiple sections so these section's students can join live class together), Gmeet URL and Description and then click on Save button. The saved record will appear in live classes page.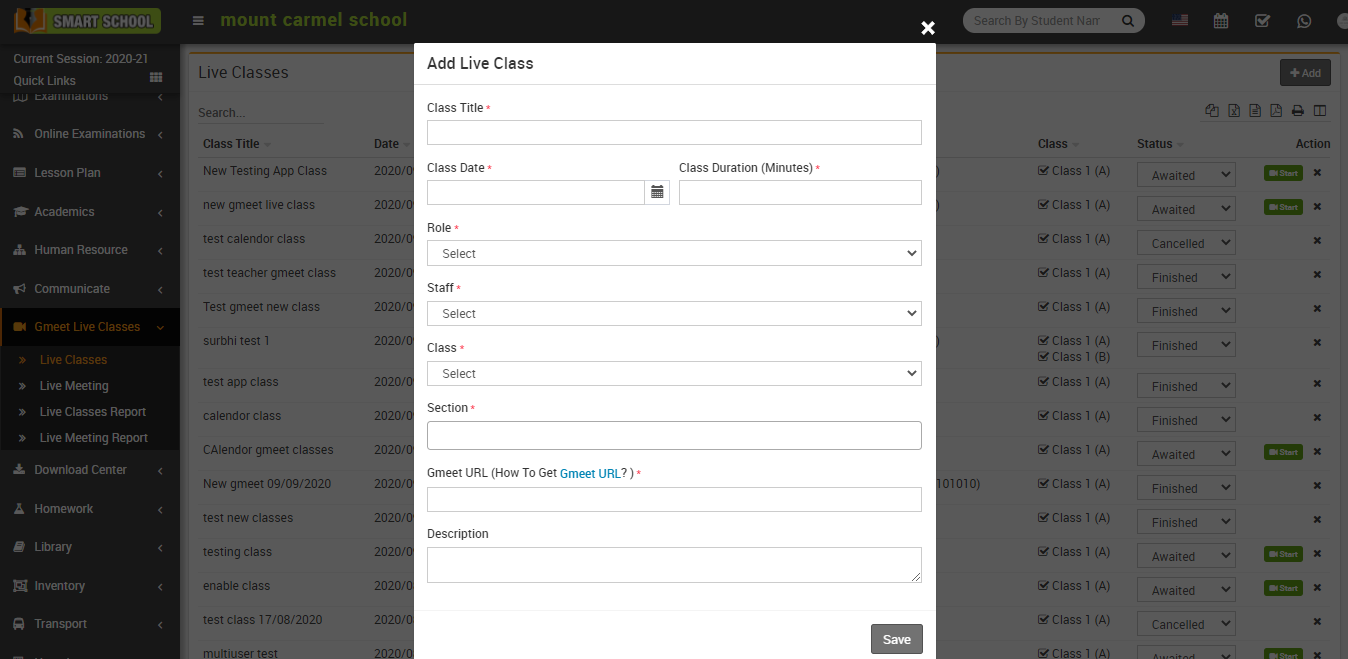 To start live class click on the Start button present in the Action column. At click of this button control will redirect to google meet window.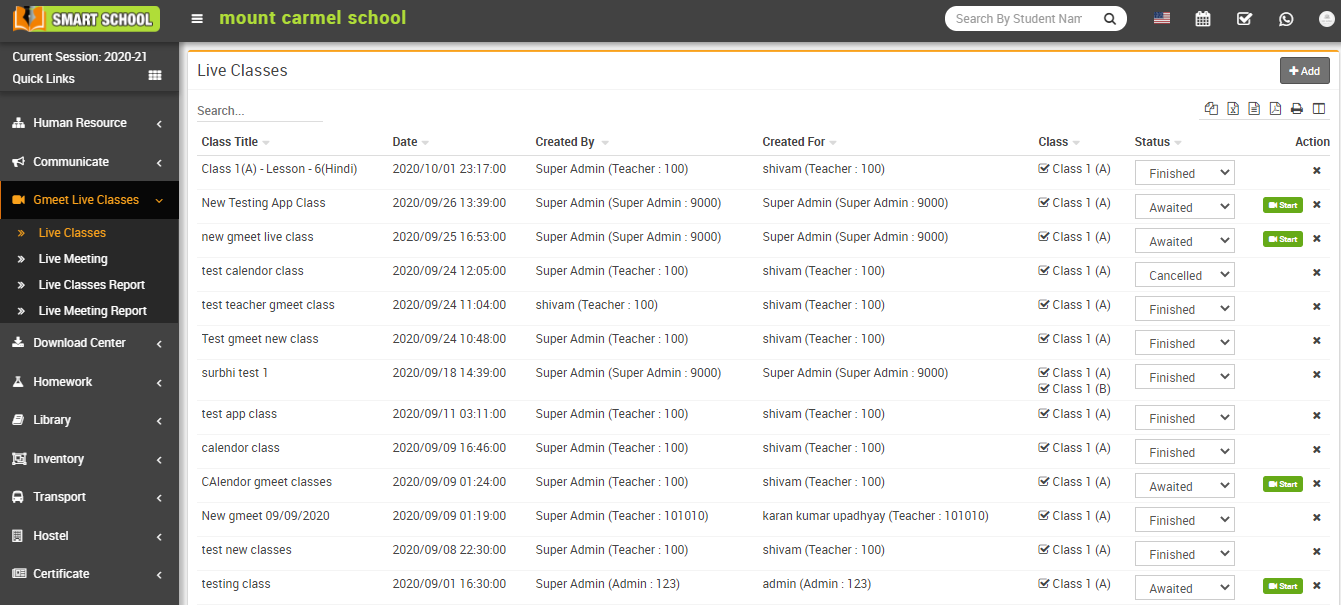 To delete a class, click on the Delete icon present in the Action column. At click of delete icon it will ask you to confirm, after your confirmation class will be deleted.