To student online admission, go to Student Information > Online Admission. To use online admission first it should be enabled from System Setting > General Setting. The online admission from can be access directly from url http://yoursite.com/online_admission. To use it in the front side, you must add the URL in the menu of front.

Fill all entries here select the Class, First Name, Last Name, Gender, Date of Birth, Mobile Number, Email, Parent Guardian Detail, Upload Document and then click on Save button.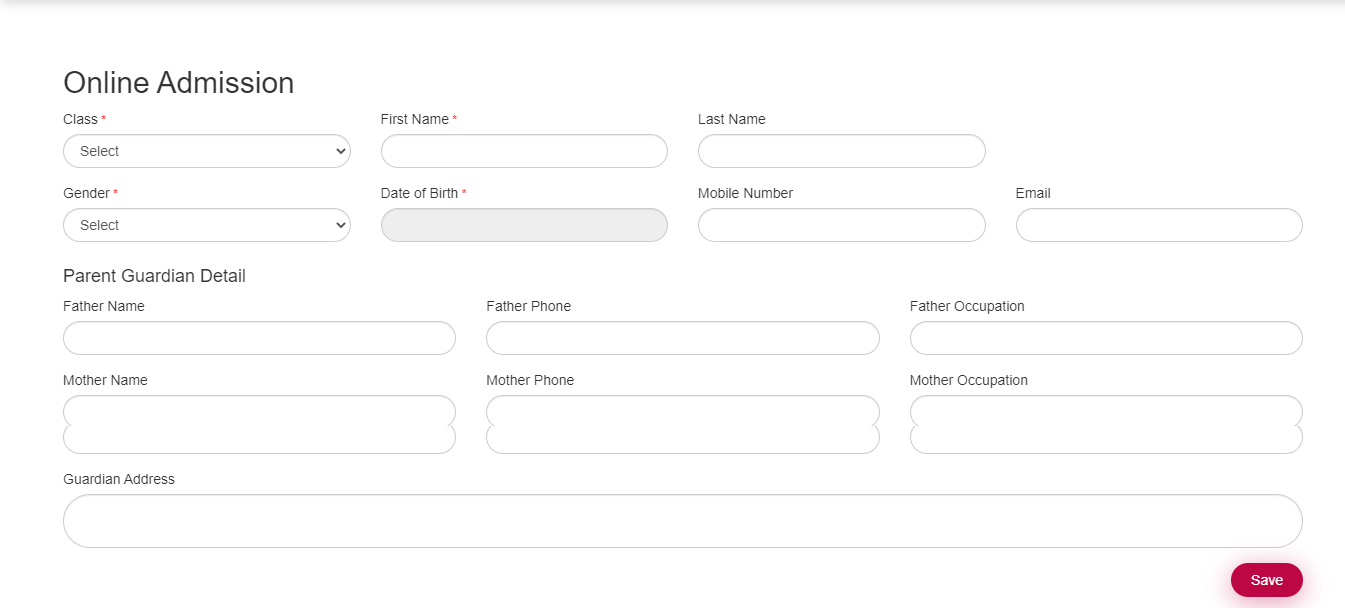 You can view this added record, Student Information > Online admission.





To admit/enroll student click on Edit icon present at Action column in the student list page, at click of this icon Edit Student page will be open. Here enter required details of student then click on Save button and if you just want to save student submitted record but to admit / enroll student you must click on Save And Enroll button. To delete admit student click on Delete icon present in the student list page.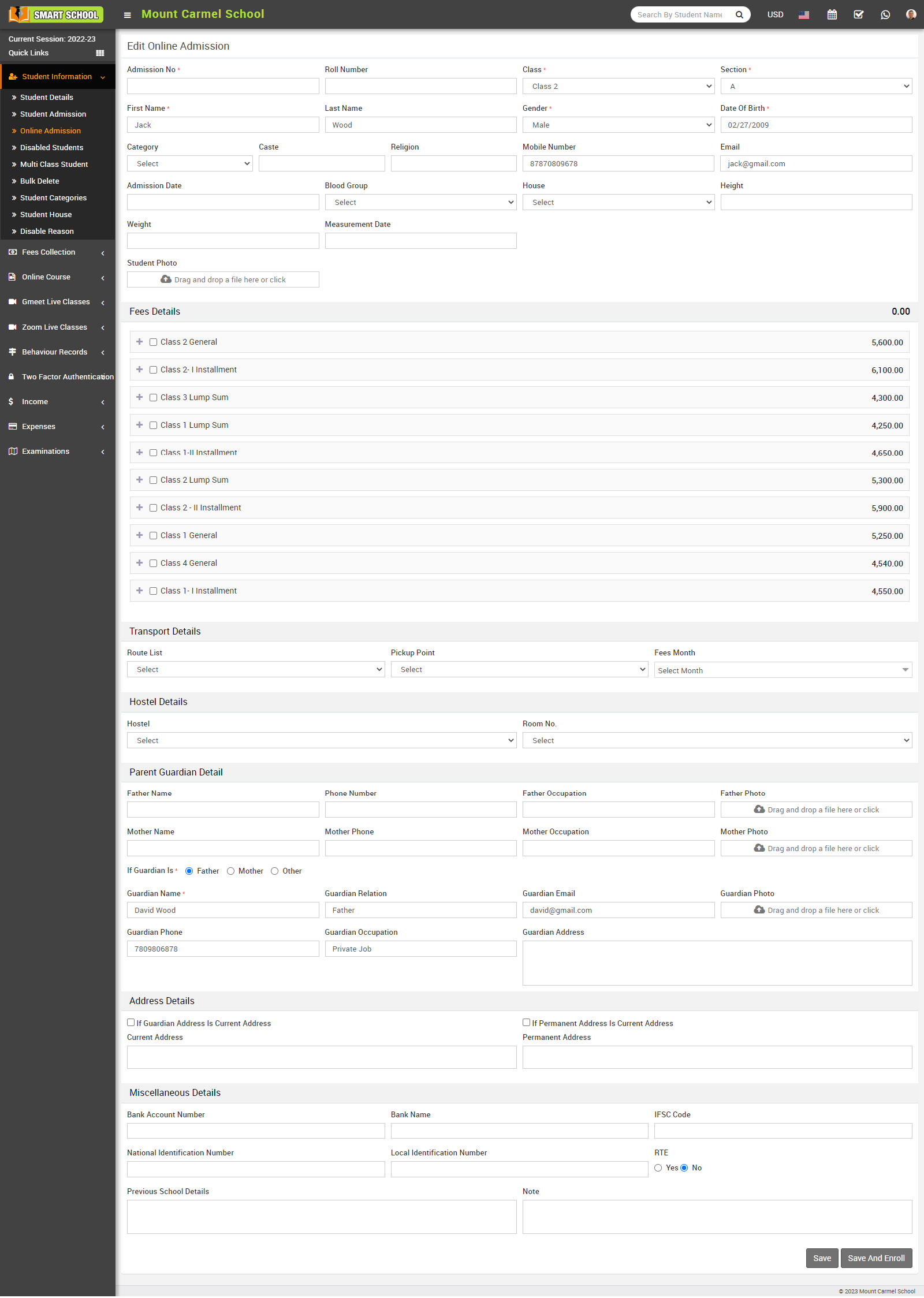 After this student will be admitted and can be view in Student Admission > Student Details.