To fill online admission form, go to smart school domain then click on the Online Admission tab then fill Basic Details ( Class, First Name, Last Name, Gender, Date of Birth, Mobile Number, Email) Parent Details (Father Name, Father Phone, Father Occupation, Mother Name, Mother Phone, Mother Occupation) Guardian Details (If Guardian is ,Guardian Name, Guardian Relation, Guardian Email, Guardian Photo, Guardian Phone, Guardian Occupation, Guardian Address) and select needed Documents and then click on the Submit button.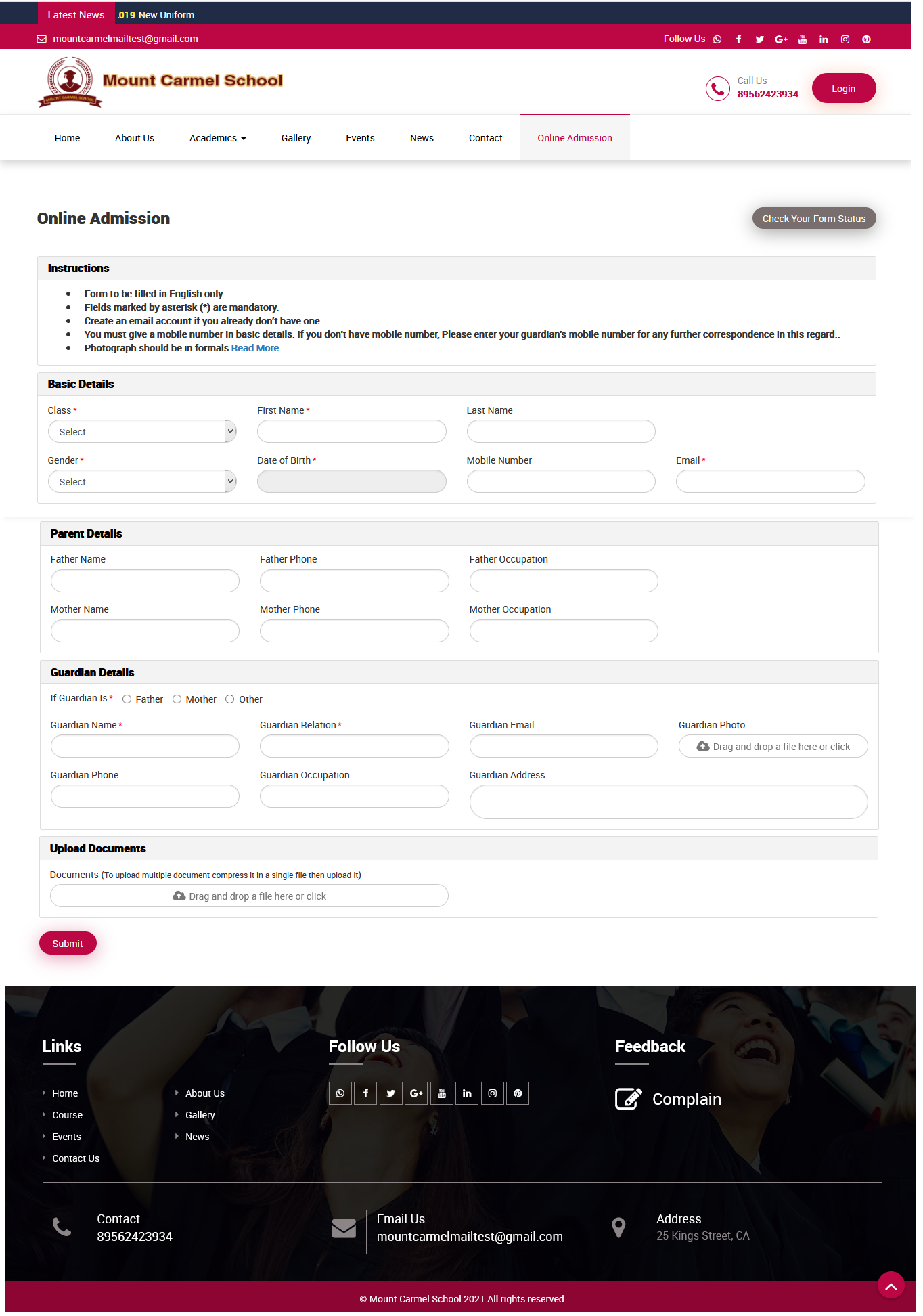 After submitting form, this will redirect you in Online Admission Review Details page where you can check your details what you have filled previously.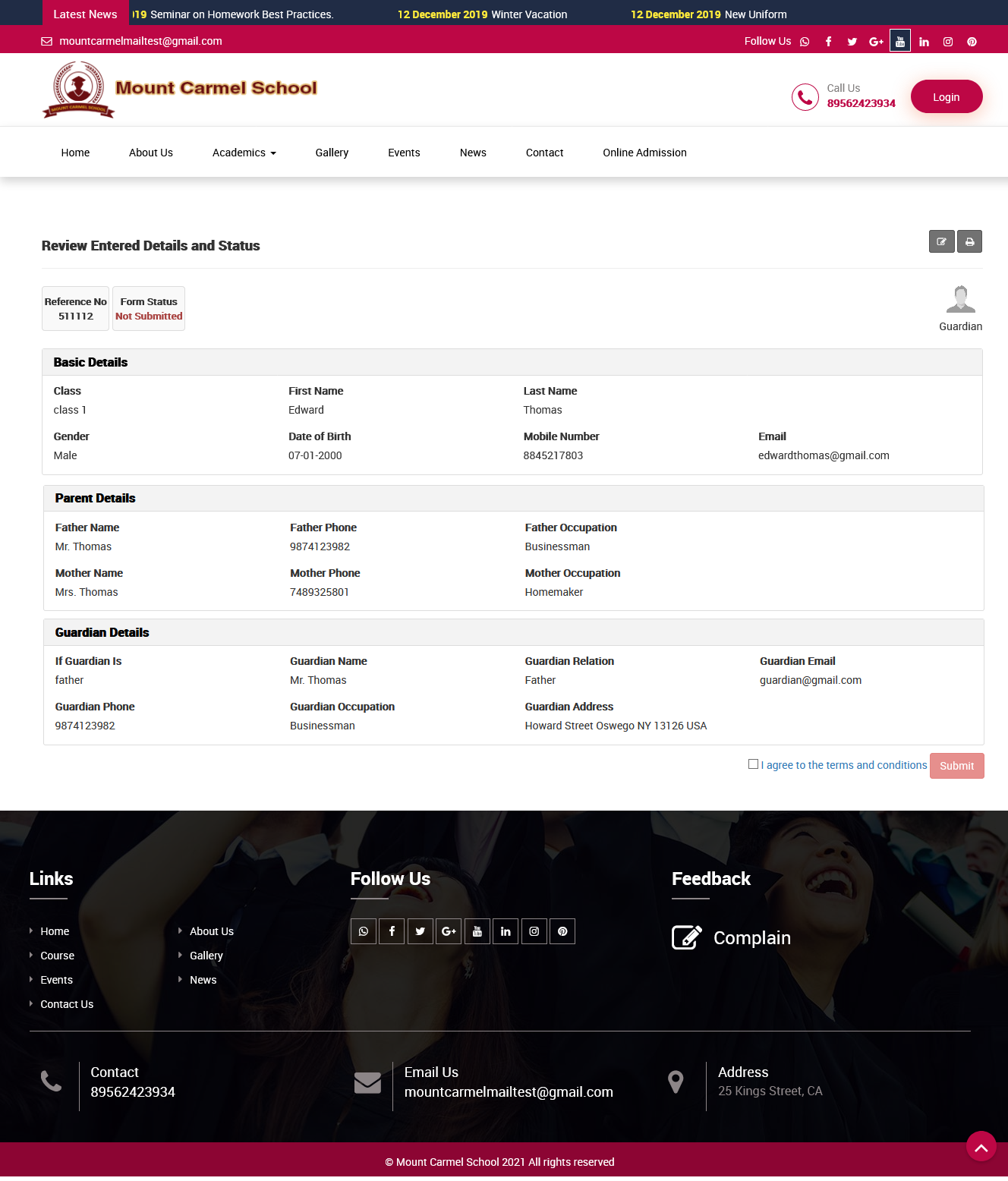 To submit admission form click on the Term & Condition and then click on the Submit button.


If online payment option is enable from admin side then you will see Pay button instead of Submit button.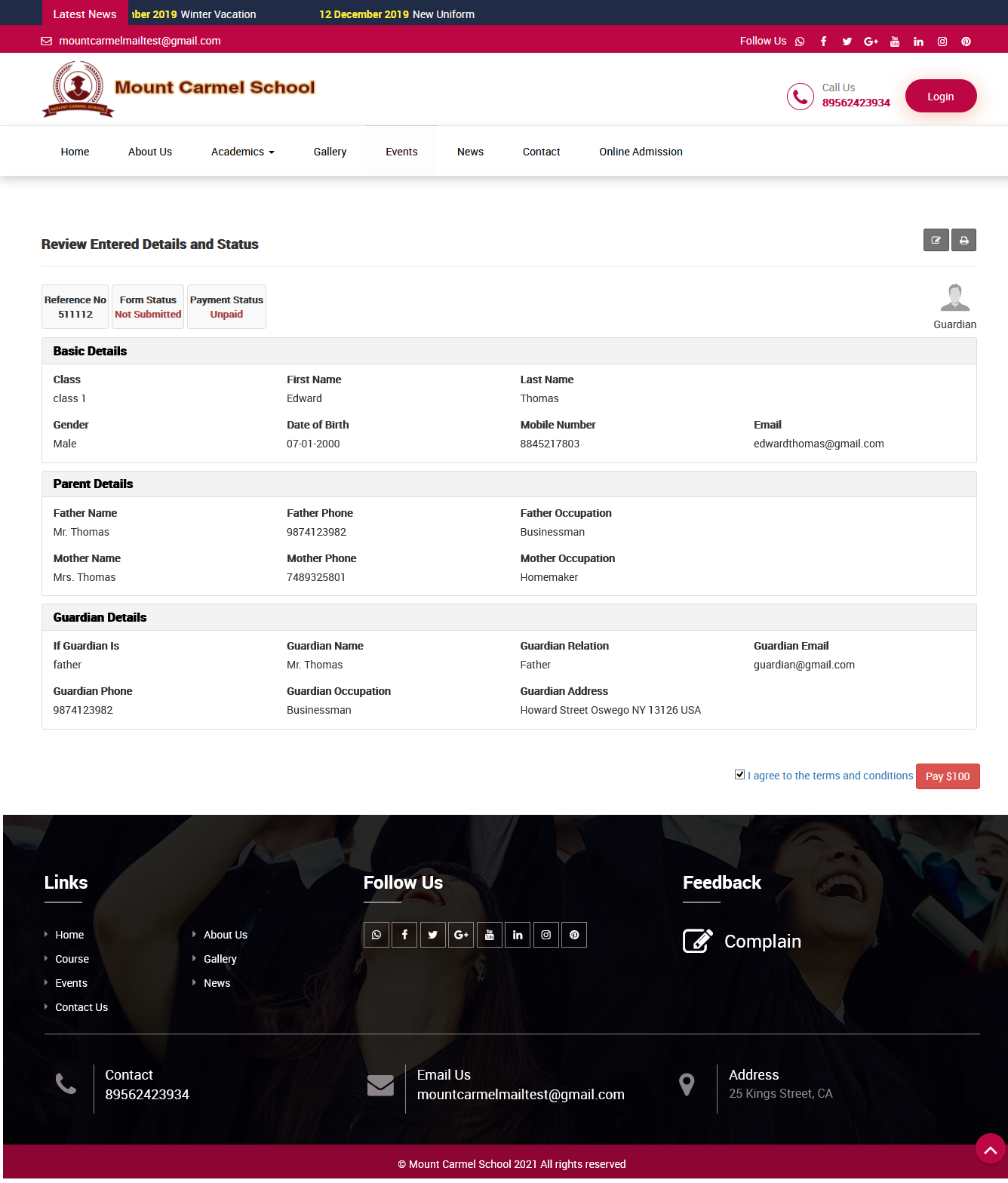 To check terms and condition, click on the "I agree to the terms and conditions" link, by clicking on this link a modal will open where you can check terms and conditions of online admission.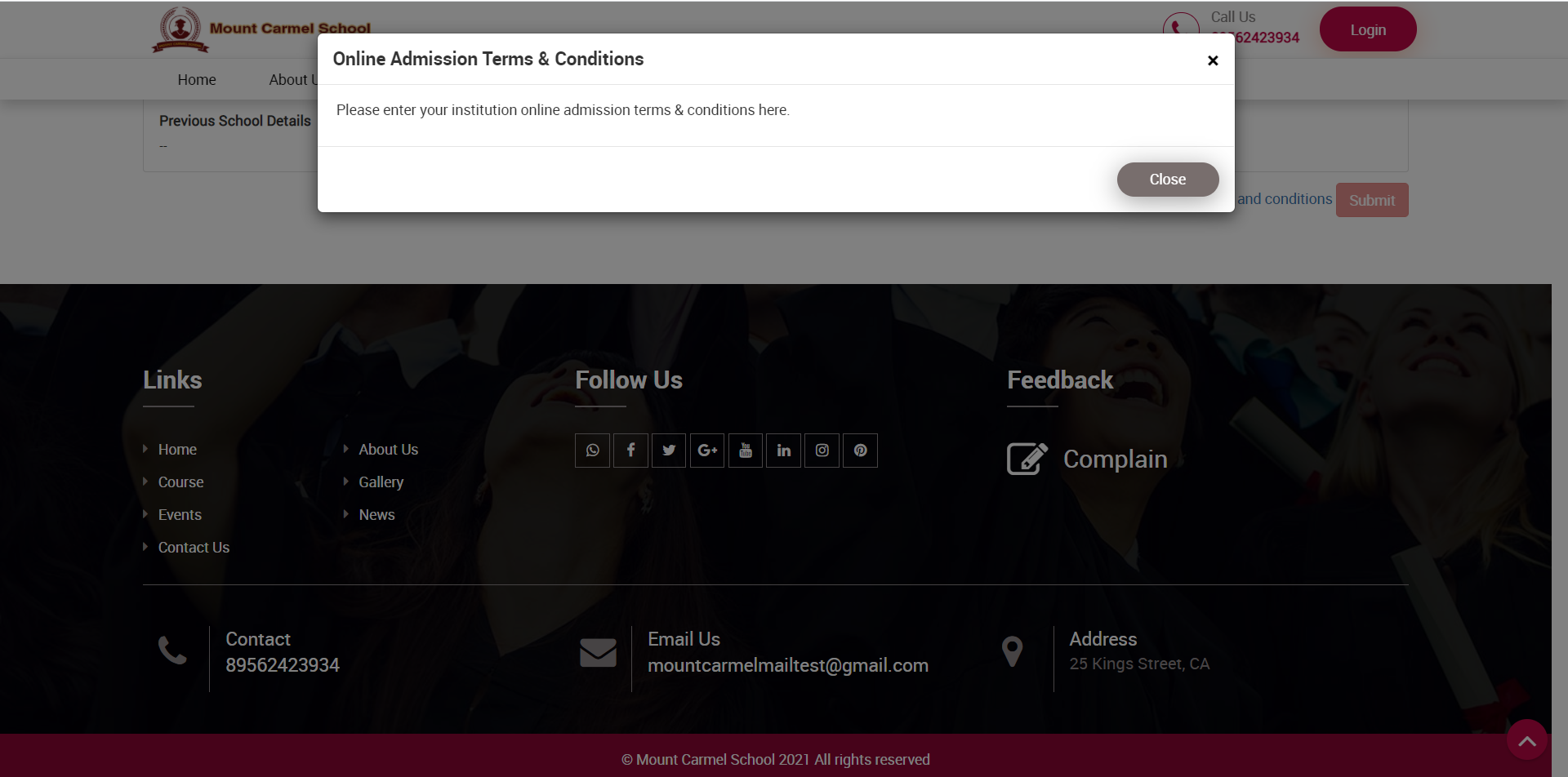 To make payment, click on the Pay button this will redirect you in payment gateway page from there you can pay online admission form fees by filling all necessary payment details.


Once your transaction will be successful you will be redirected to the success page then click on the Payment Status button to check form status.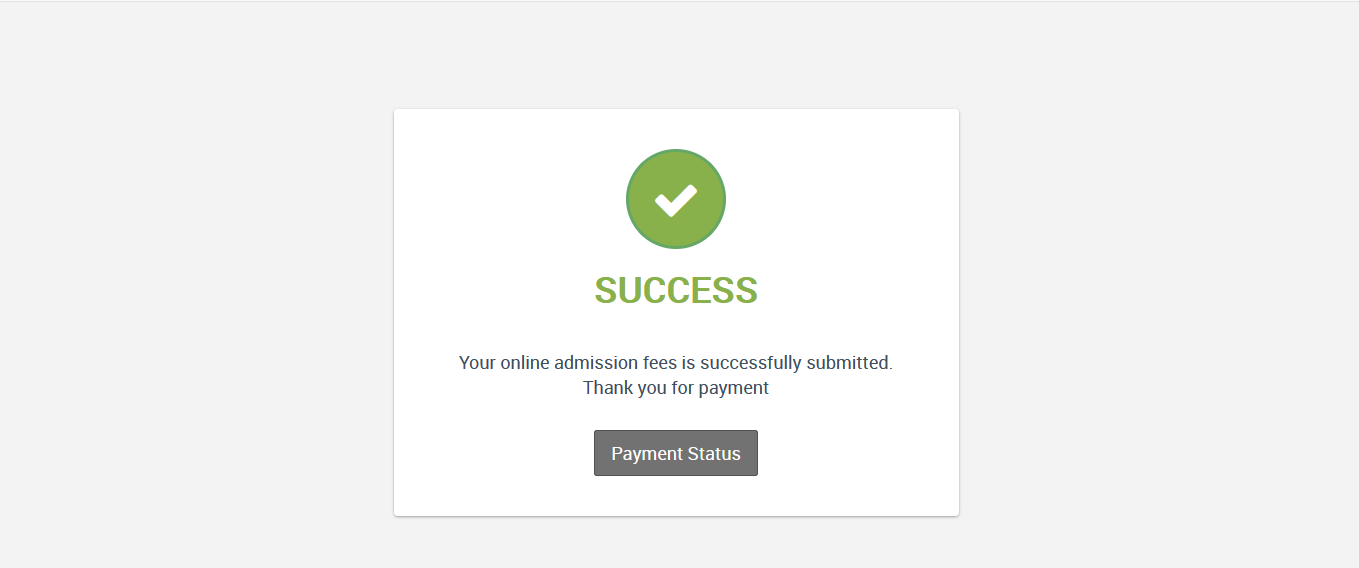 At click of this button you will redirect to the Online Admission Review Details page, here you can check your form status will be changed from Not-submitted to Submitted, Payment Status from Unpaid to Paid with Transaction Id.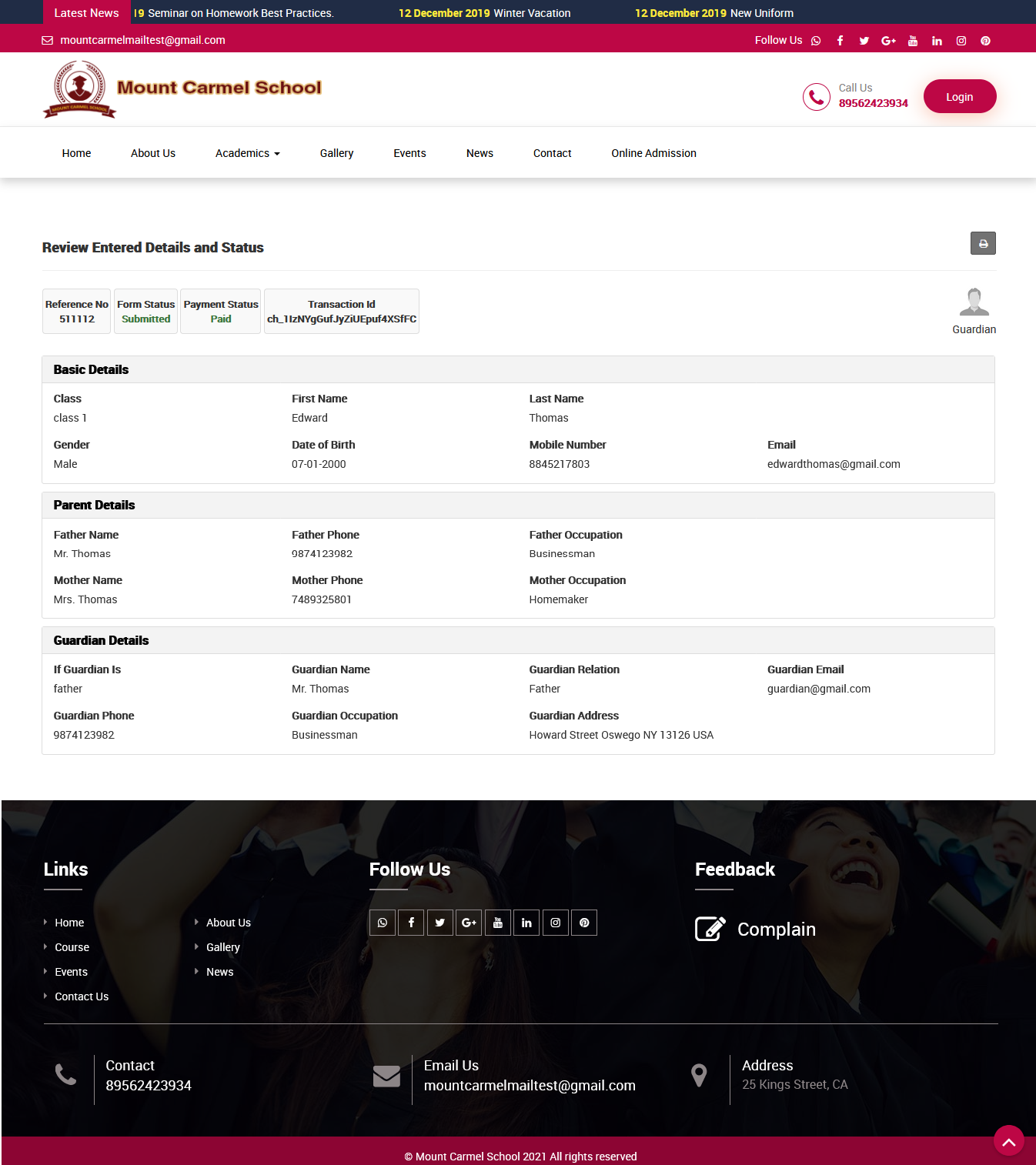 To edit admission form detail click on the Edit icon present in the top of the Online Admission Review Details page, this will redirect you in the Edit page, here update the records and then click on the Edit & Save button.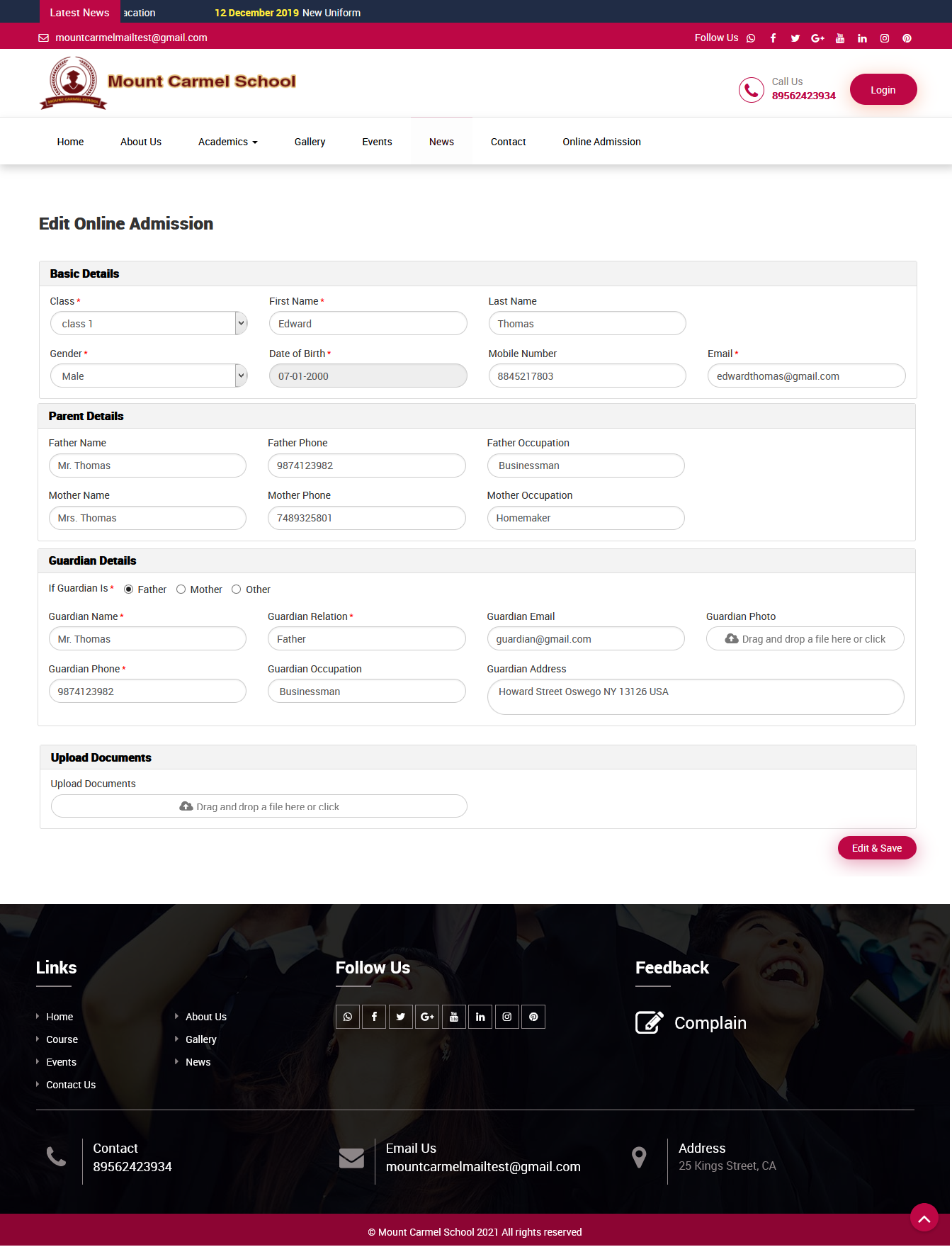 Note - You can edit the form only till then your form is not submitted once form is submitted or payment is done then you will not be able to edit form details.