To check online admission student list, login from Superadmin/Admin panel then go to Student Information > Online Admission, here you can see online admission student's details like Reference No, Student Name, Class, Father Name, Date of Birth, Gender, Category, Form Status, Payment Status.



To print student's details click on the Print icon present in the Action column, this will redirect you in the Online Admission Review Details page, here click on the Print icon.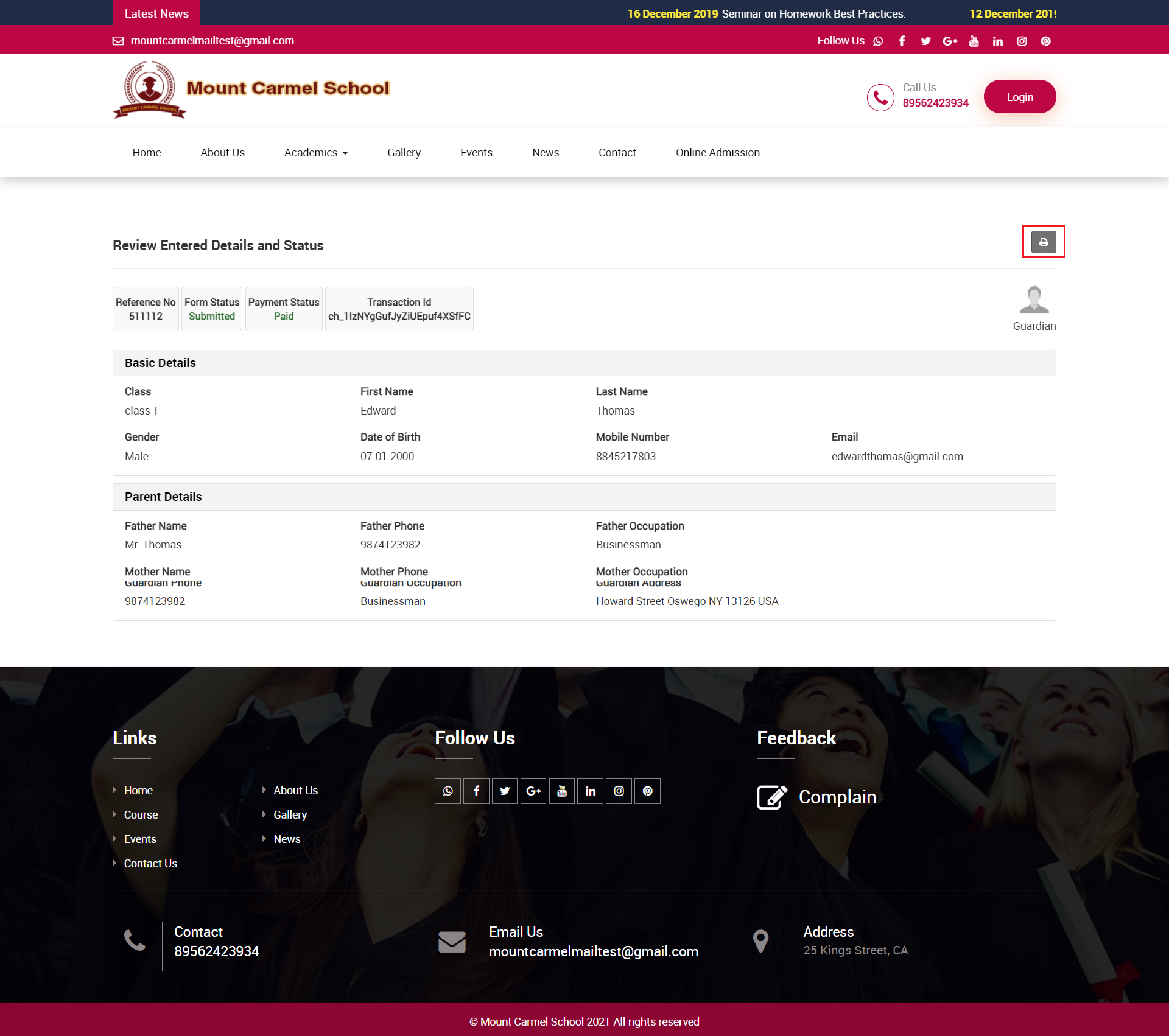 Note - If you check student's review details from superadmin/admin panel then you can not edit student's details from student review details page.
Edit Online Student Details -

To edit online student detail click on the Edit icon present on the Action column, this will redirect you in edit page where you can update student details.
If you want to enroll student then click on the Save And Enroll button otherwise click on the Save button present in the below of the page.