For ratings and review of online course, go to front page of Smart School > online course.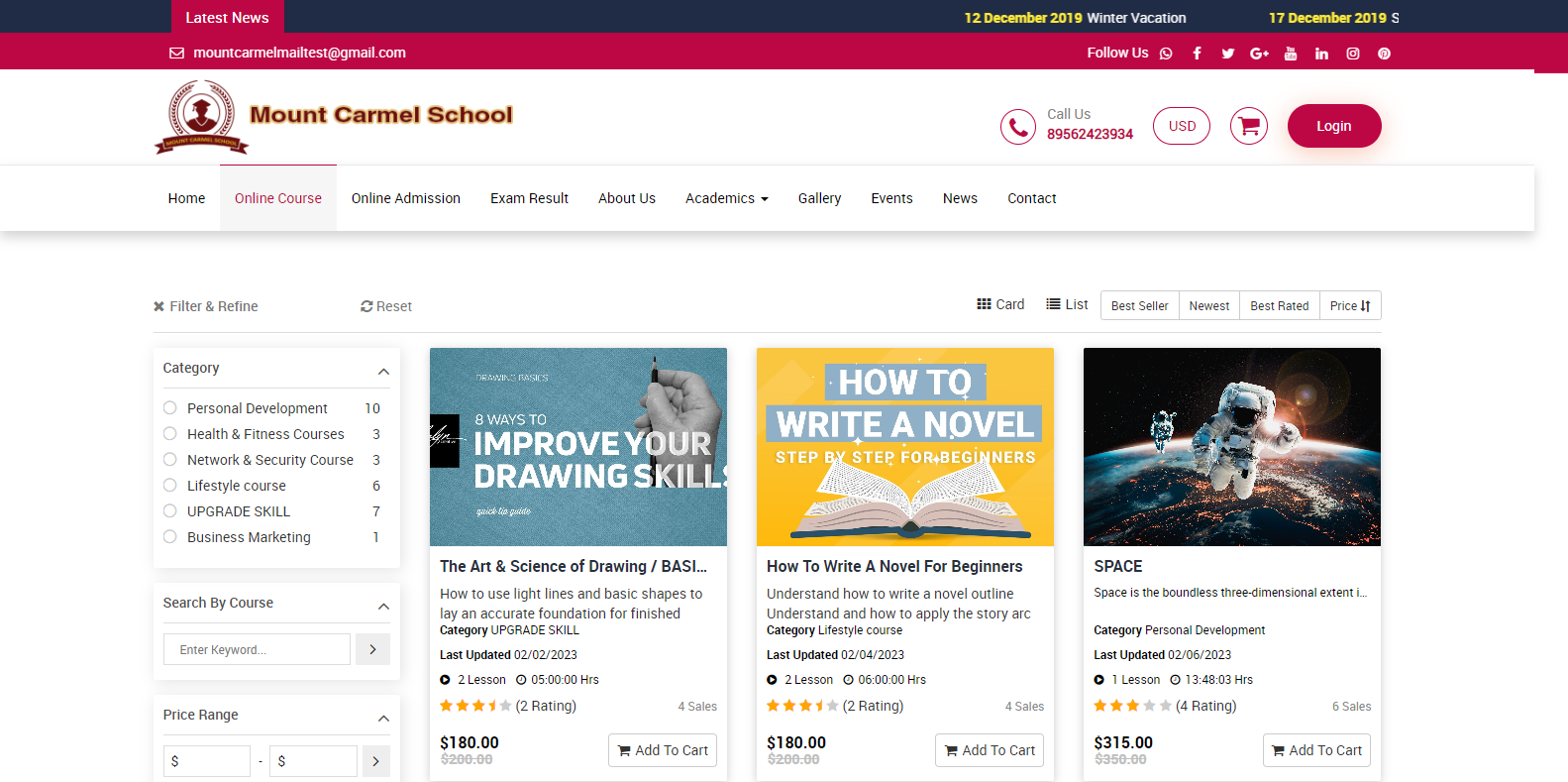 Now click on Login button, login model will be open.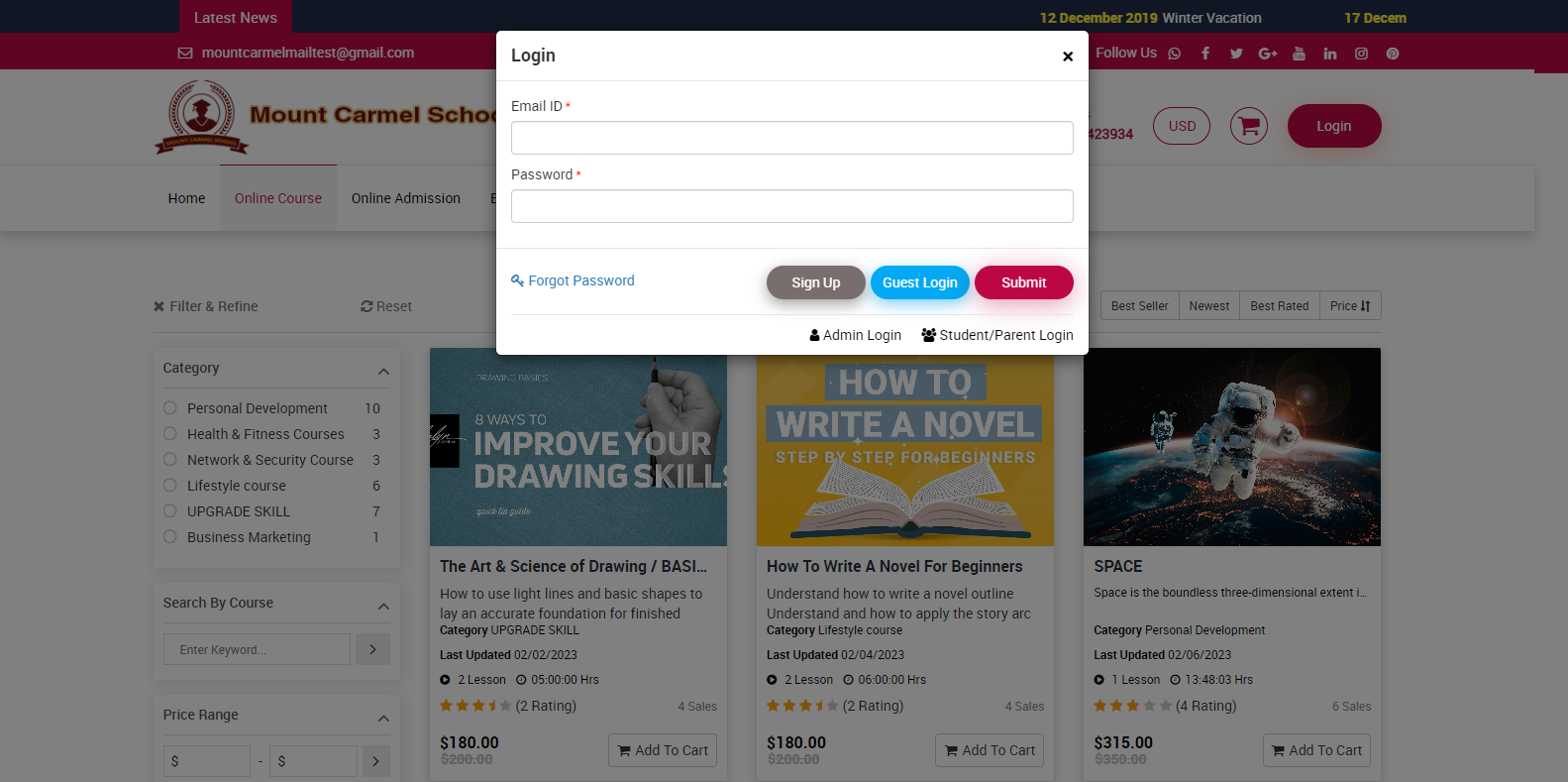 Now fill in your registration User ID and Password and click on the Submit button; your student or guest ID will be open.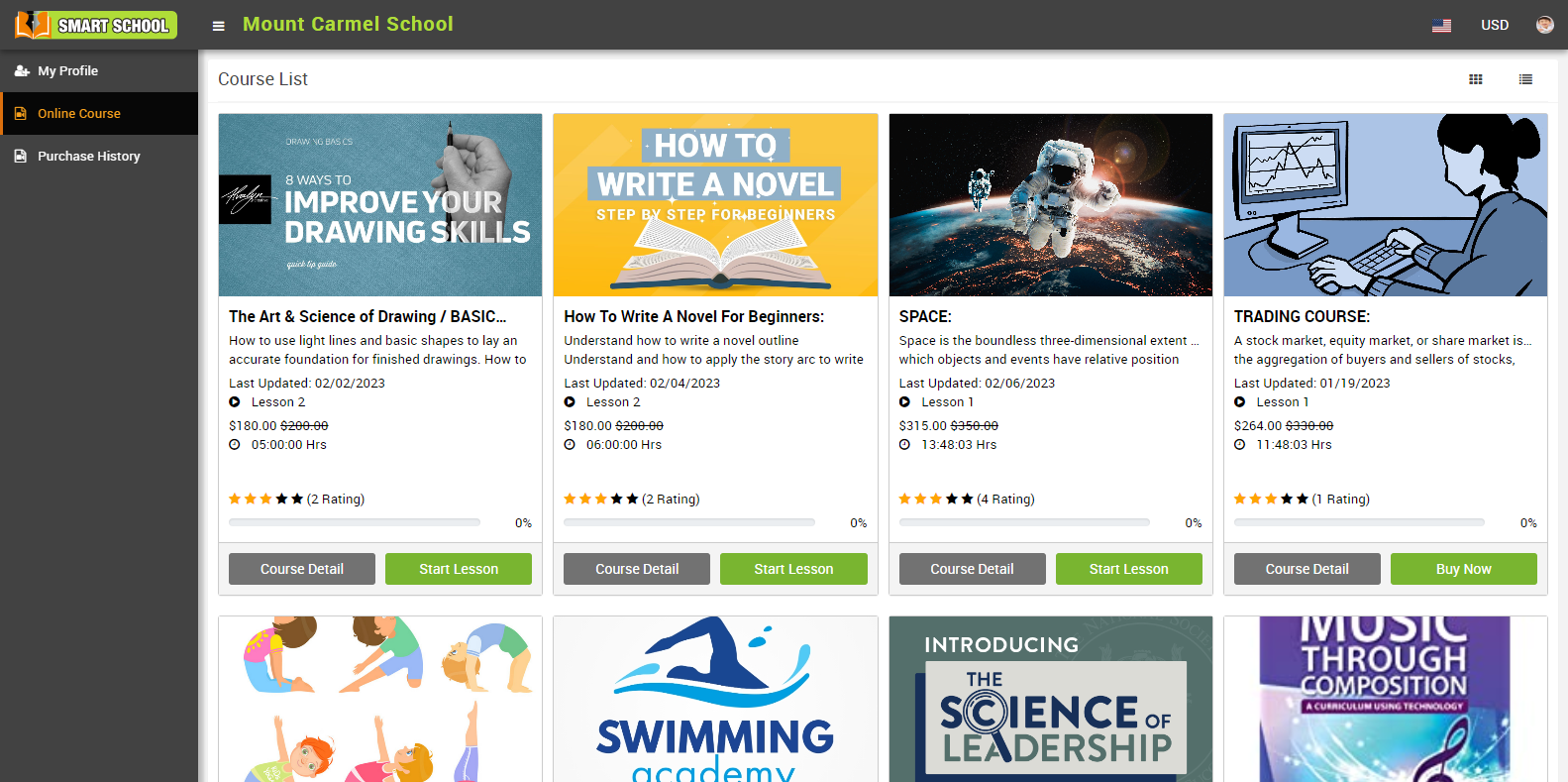 The course list is available on your student or guest ID. Now, select the course that you want to rate and review, and simply click on the Course Detail tab, which is shown below in the course so that course detail model will be open. In this model, you can see Rate This option showing at the right side, click on Rate This option.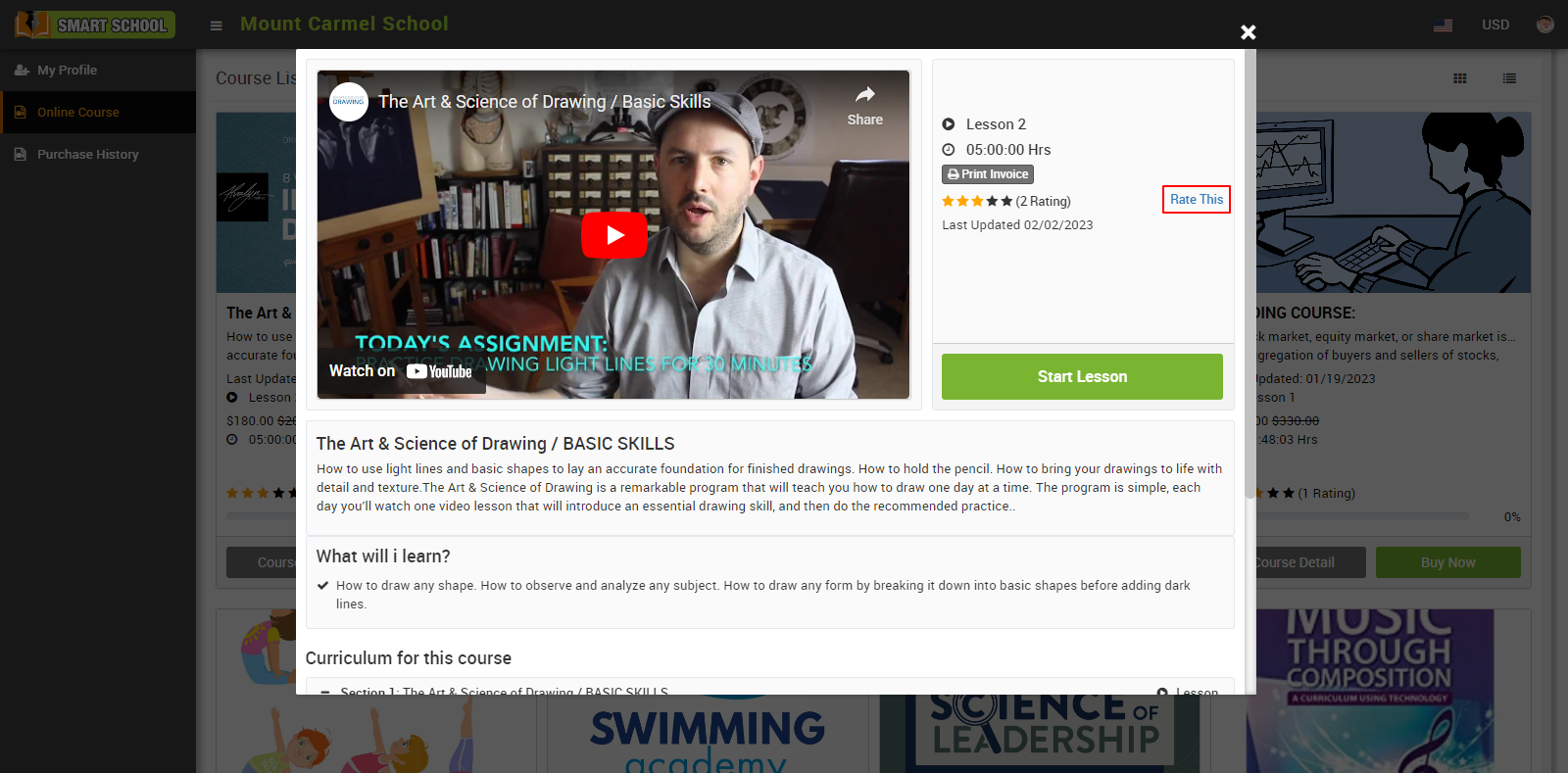 Add Ratings model will be open.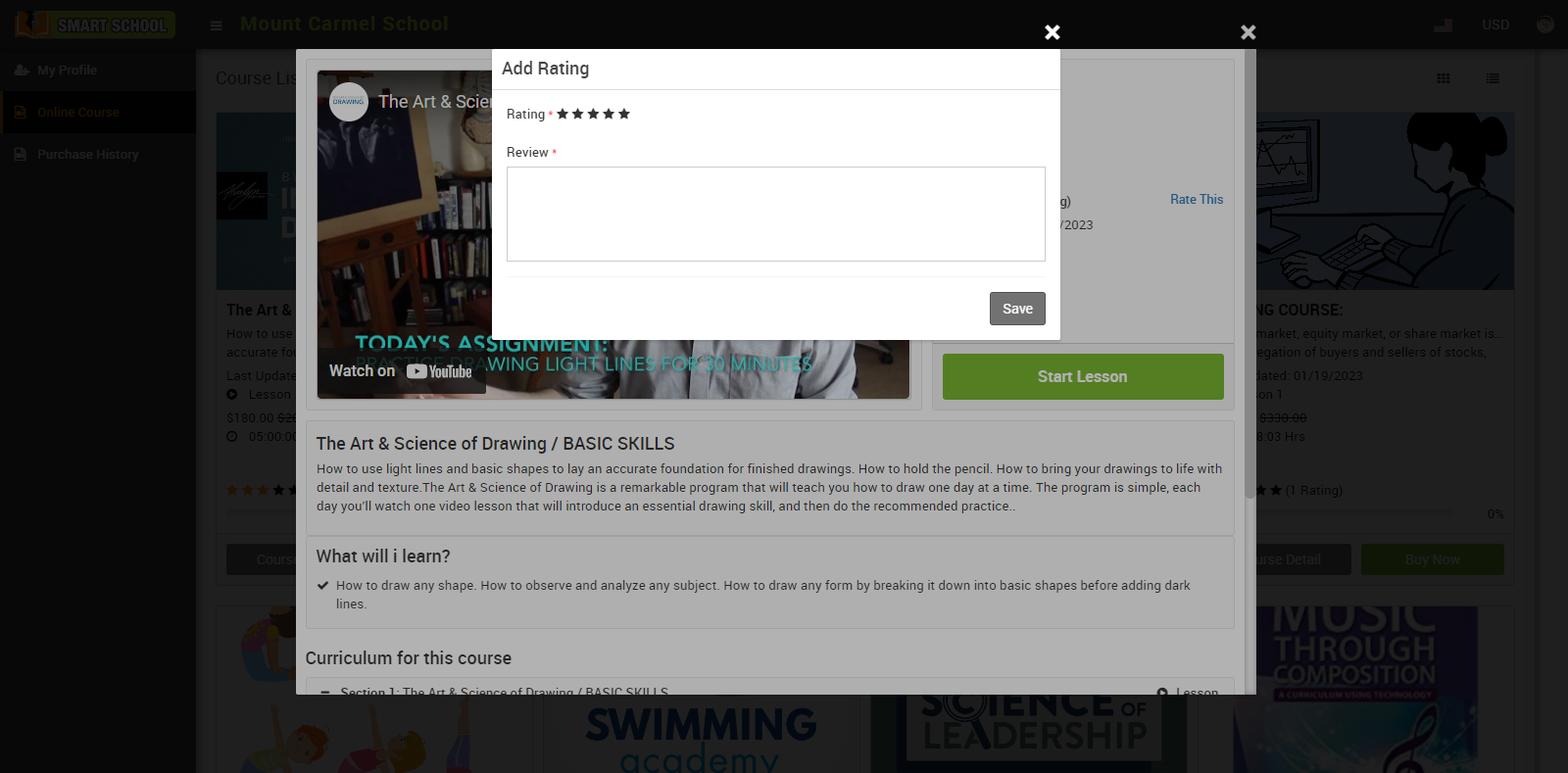 You can rate the course by clicking on a Star, with one star ratings indicating low and five star ratings indicating highly appreciable, and you can also mention the course review then click on the save button, your record will be successfully saved.

If you want to see the rating that you recently gave that course, you need to come back to your smart school front page.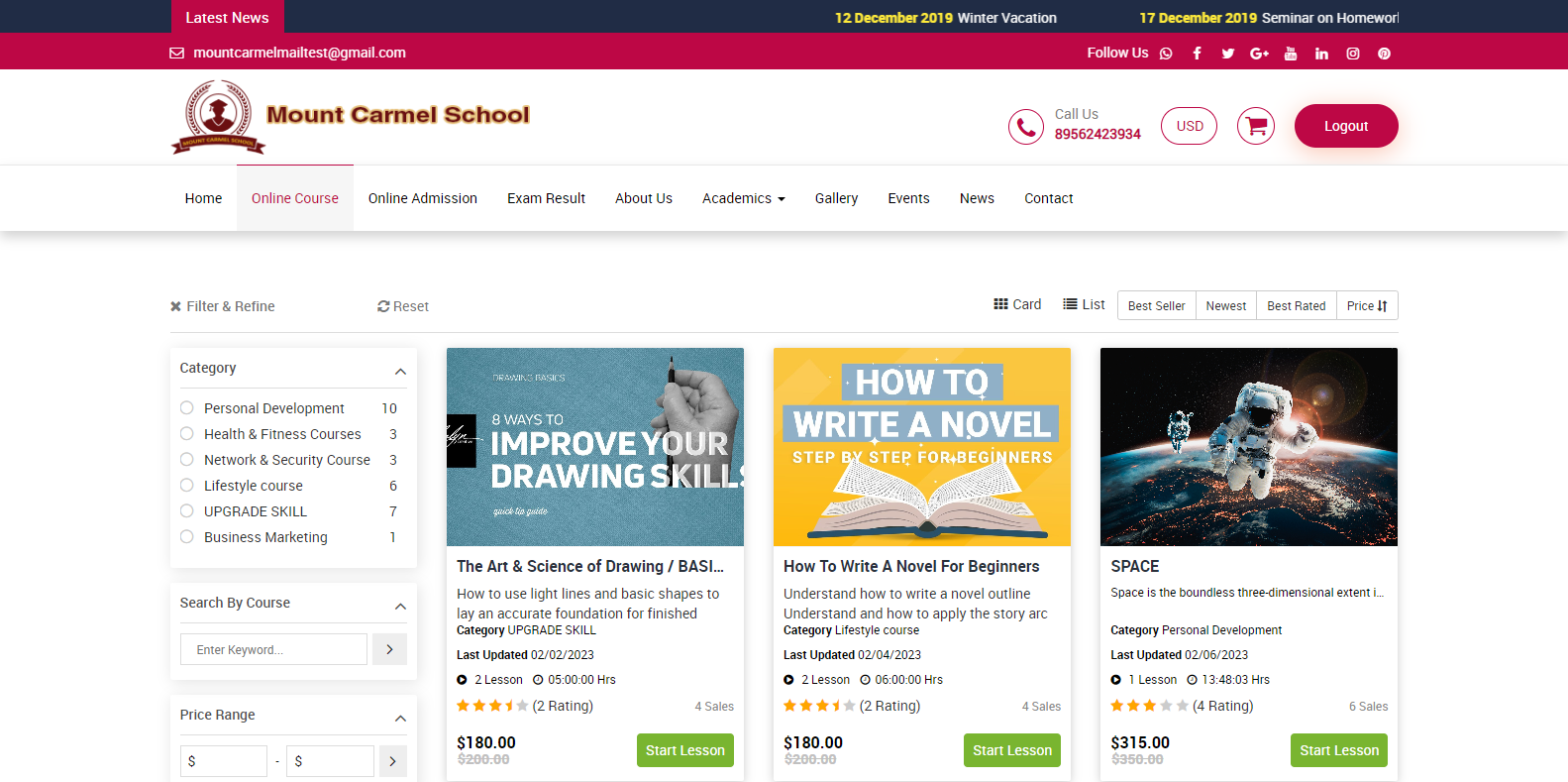 When you click on a Course for which you have given ratings and reviews, the course detail page appears; simply scroll down to see the rating and review.