To generate the guest user login, go to Online Course > Setting, here you can generate a Guest User prefix and id.
Enter the guest user prefix, set the prefix as you will see on the guest user panel, and select Guest User ID Start From; the user id will start from that number.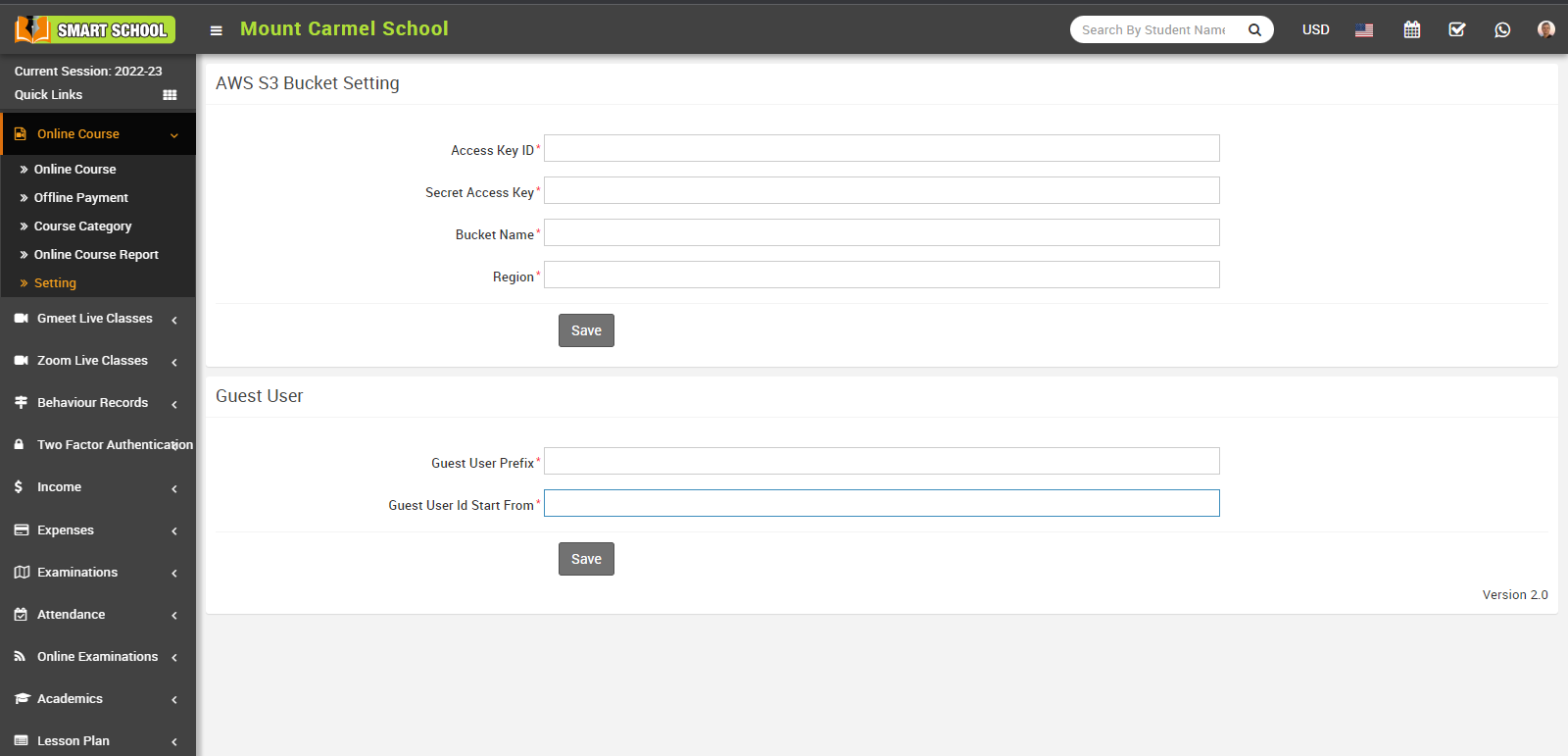 Note: - After successfully setting up the smart school online course in your system, you need to set the guest user prefix and guest user id to start from before using the smart school online course.