To add video link, go to Download Centre > Video Tutorial. Video tutorial list will be open, in this list you can see the previous uploaded video link. Now to add a video link, click on the +Add button showing at top right corner.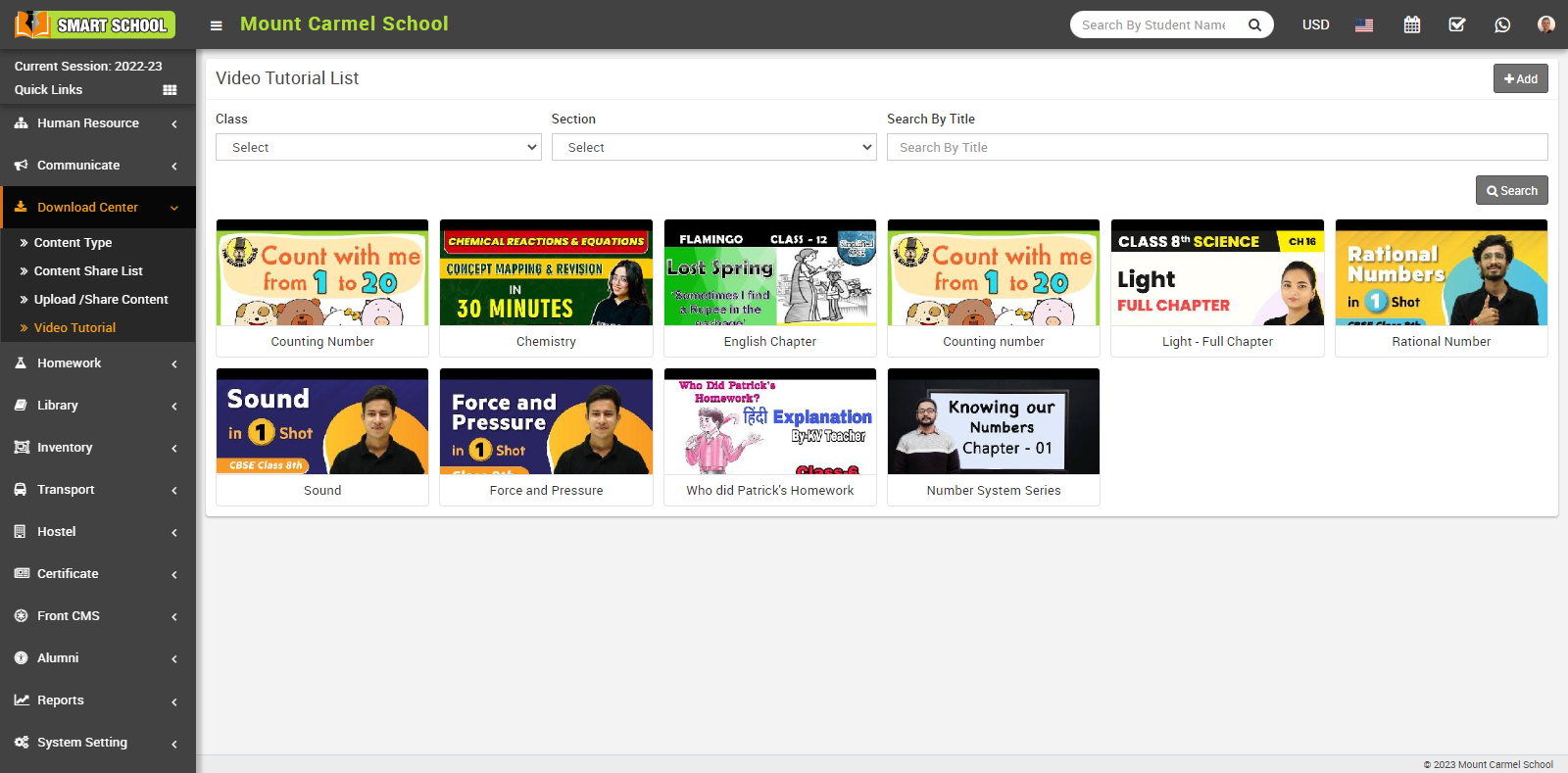 Add Video Tutorial model will be open. Here select the Class, Section, enter Title of tutorial, Video Link (YouTube link) and Description about the tutorial, now click the Save button.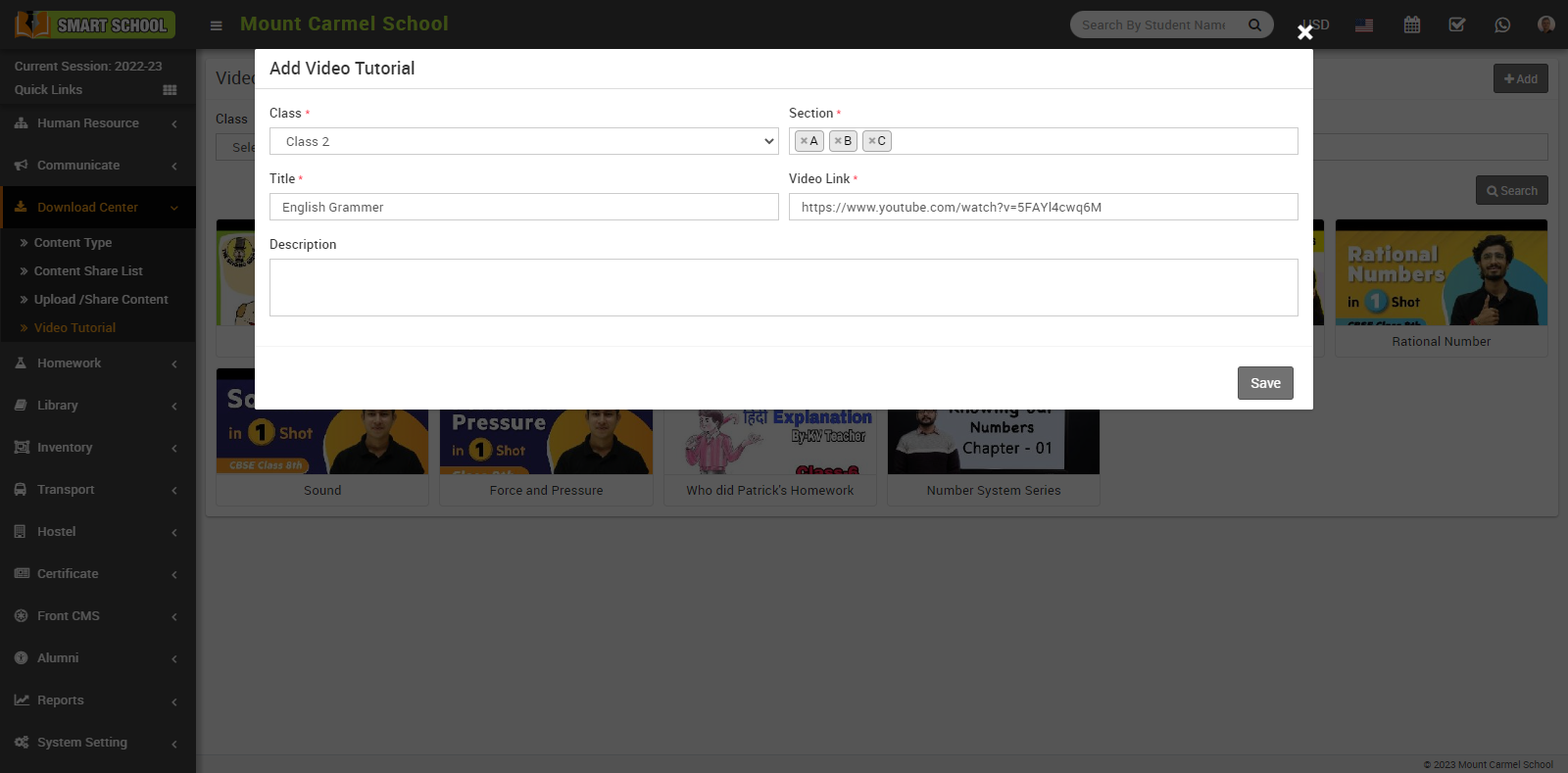 The video link will be show in Video Tutorial List, you can search that video link by class, section or search by title.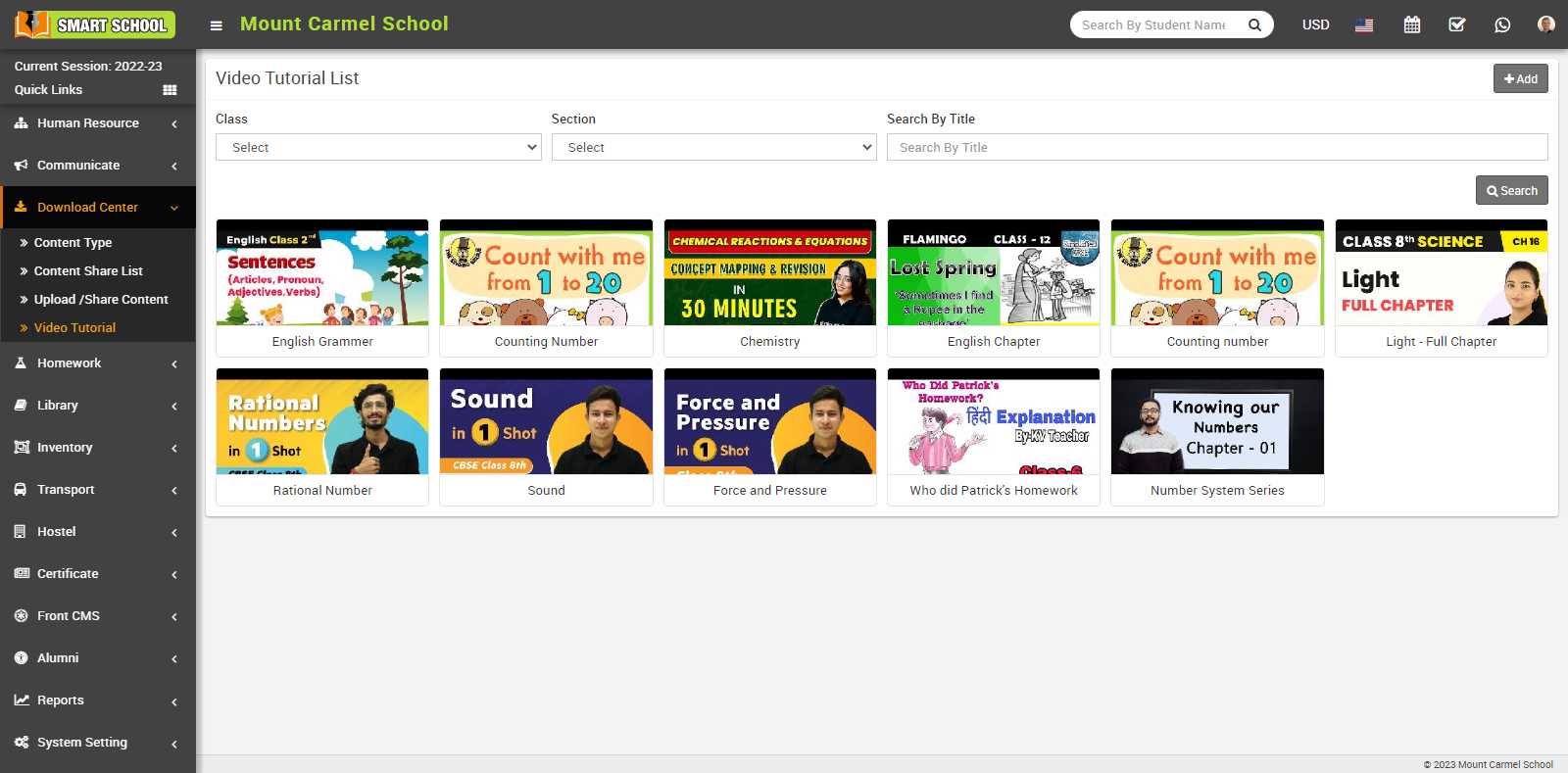 If you want to view, edit and delete the video link, simply hovering the mouse over the video link view icon and click on this, video link with video will be open.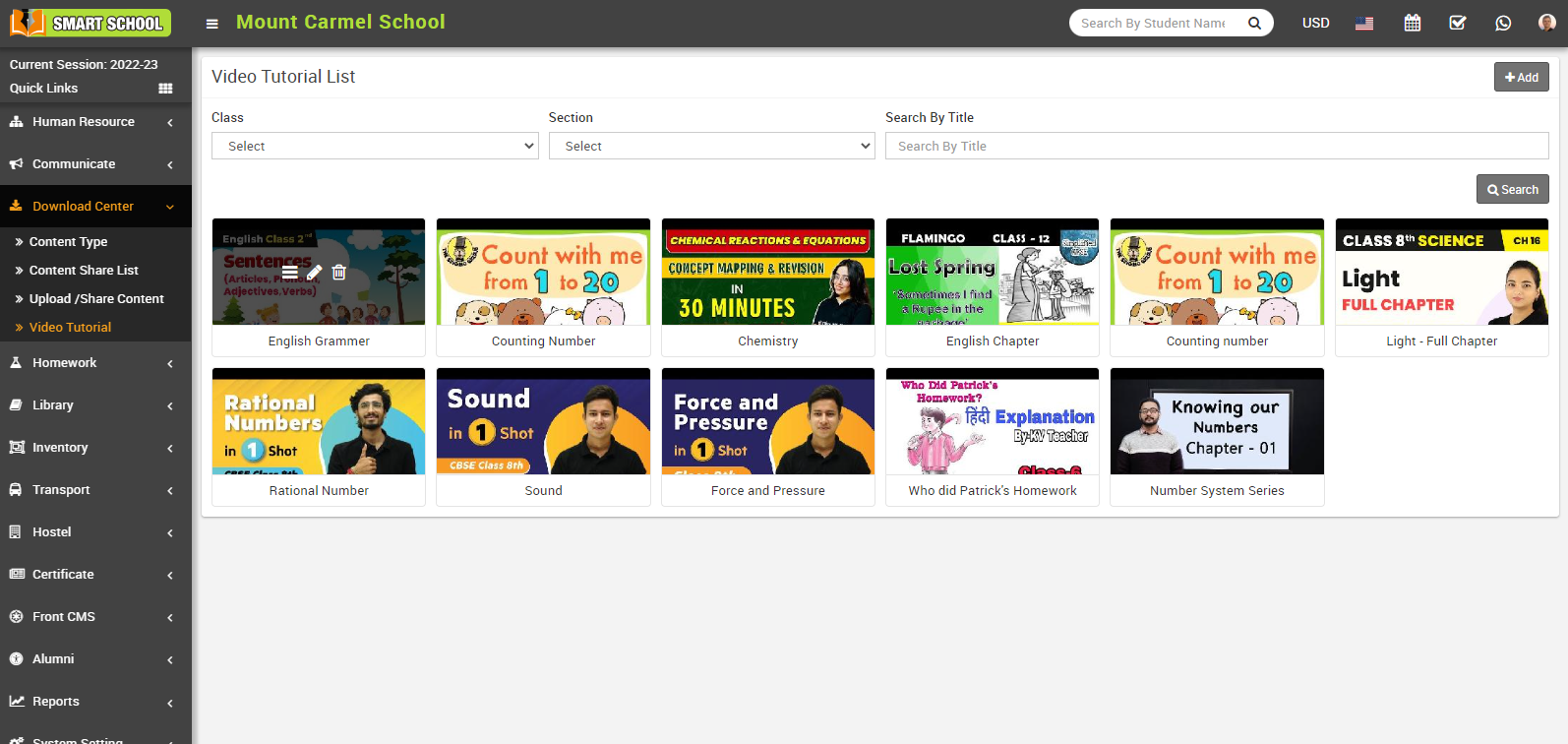 For view option, simply click on view icon, video link will be open and you can view the details of the video tutorial, such as Class, Section, Title, Description, and Created By.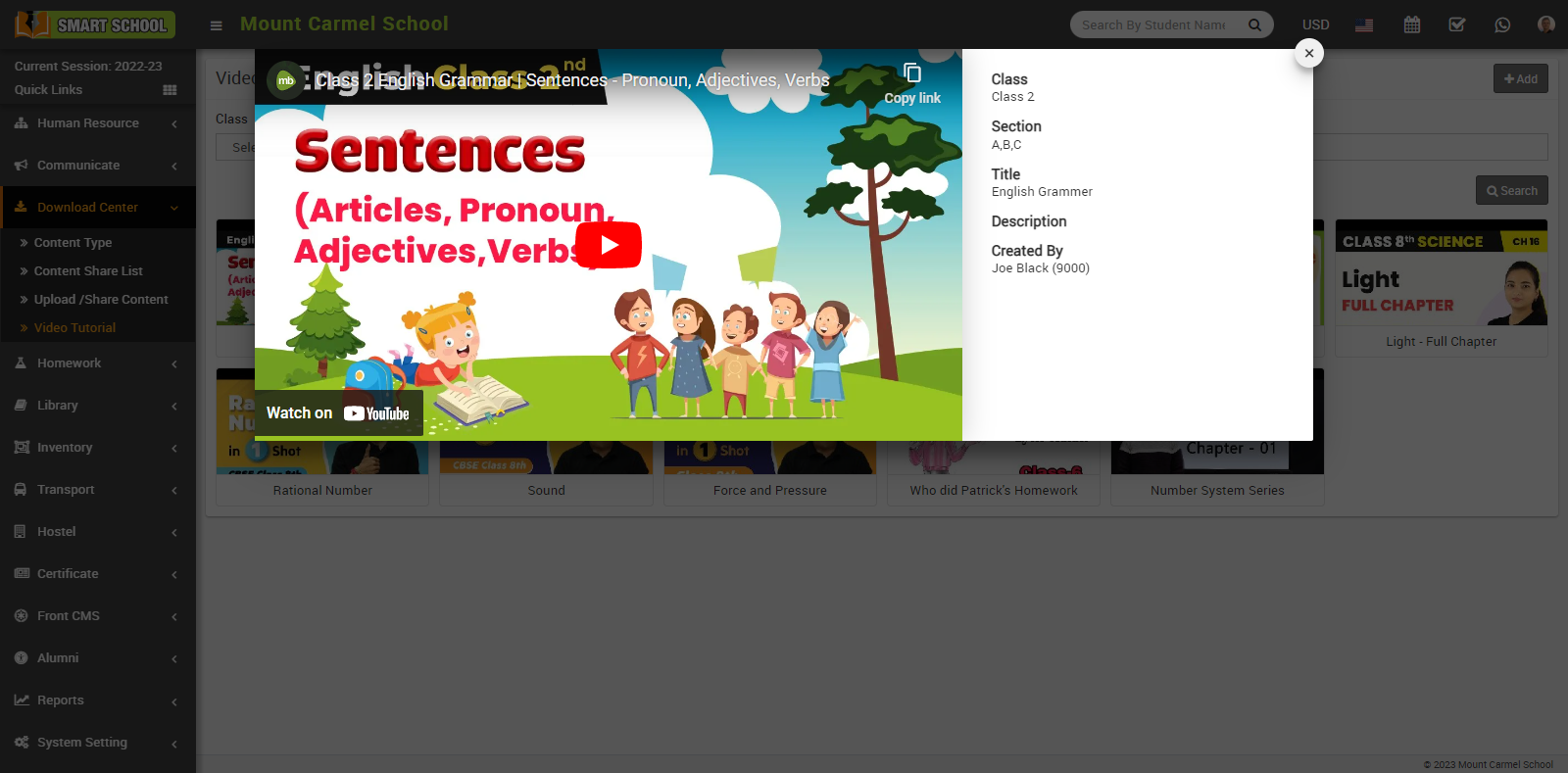 For Edit Video Tutorial, simply click on edit icon, edit model will be open.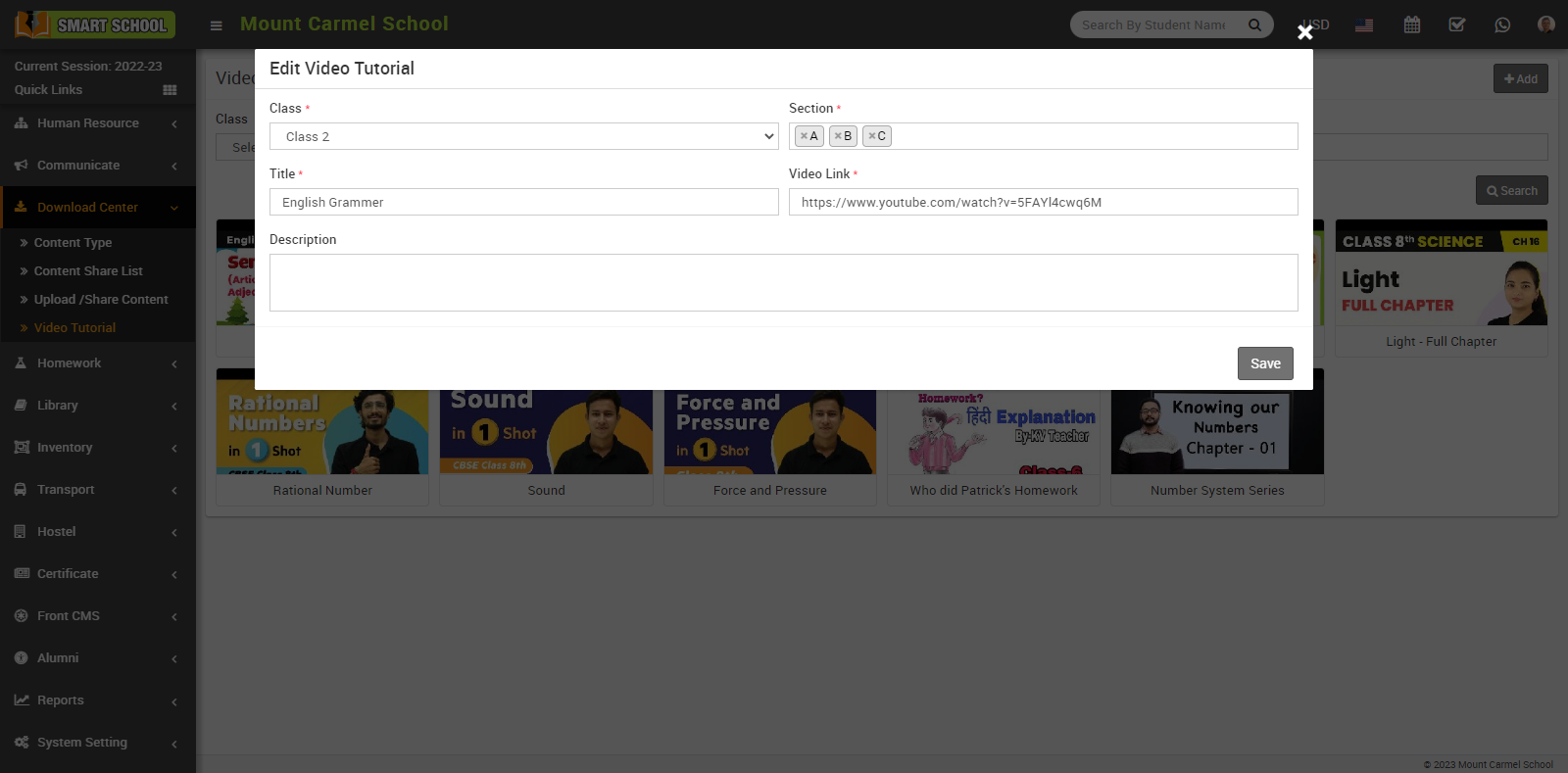 Here, you can edit the Class, Section, Title, Video Link and Description, then click on the Save button, your video tutorial will be updated successfully.


If you want to delete the video tutorial, simply click on the delete icon, Delete Confirm message will appear.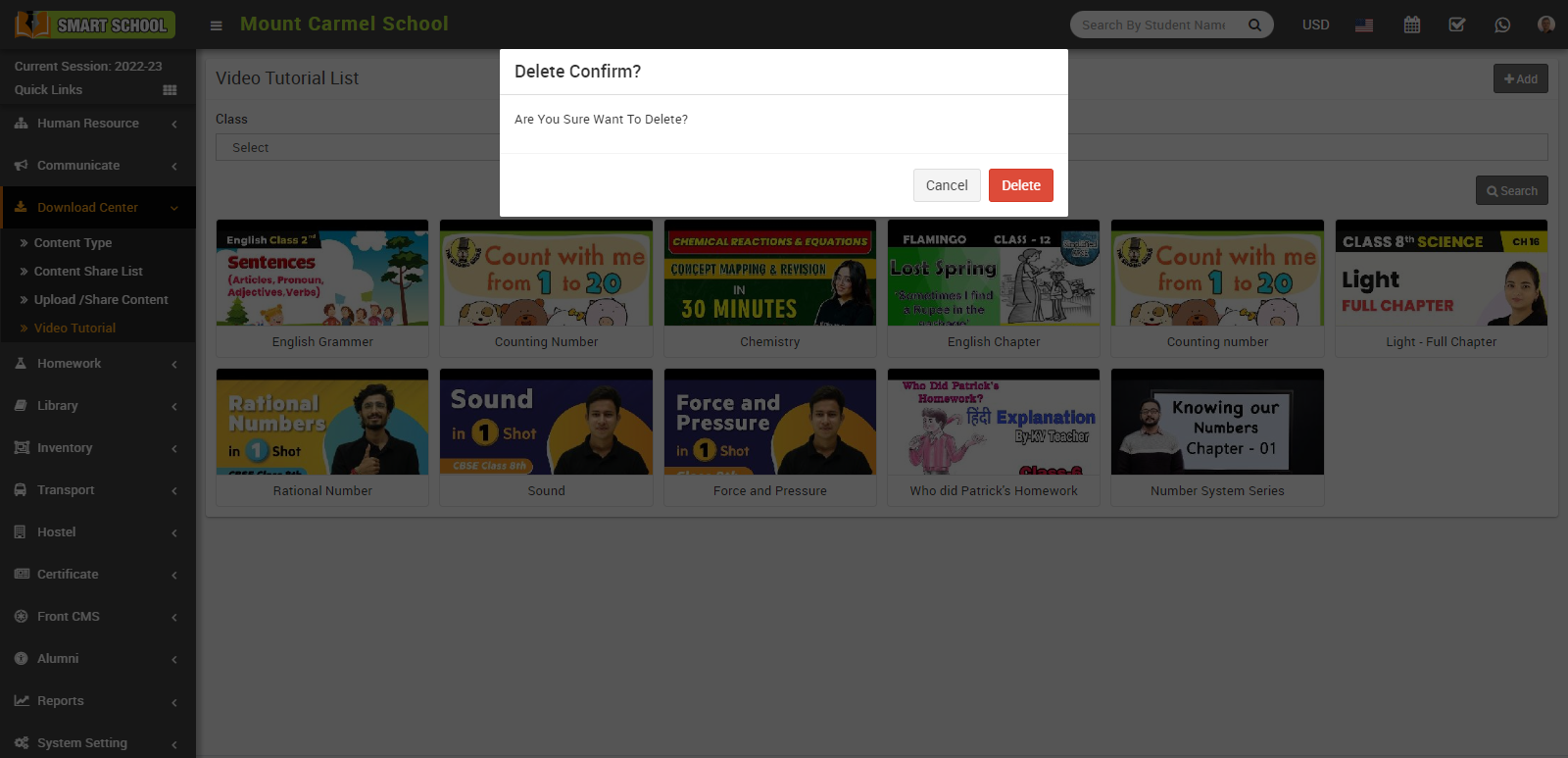 Now click on ok button, video tutorial will be deleted successfully.