You can add only those students in Alumni who had pass out from school that means at time of promote student you have selected Leave for Next Session Status .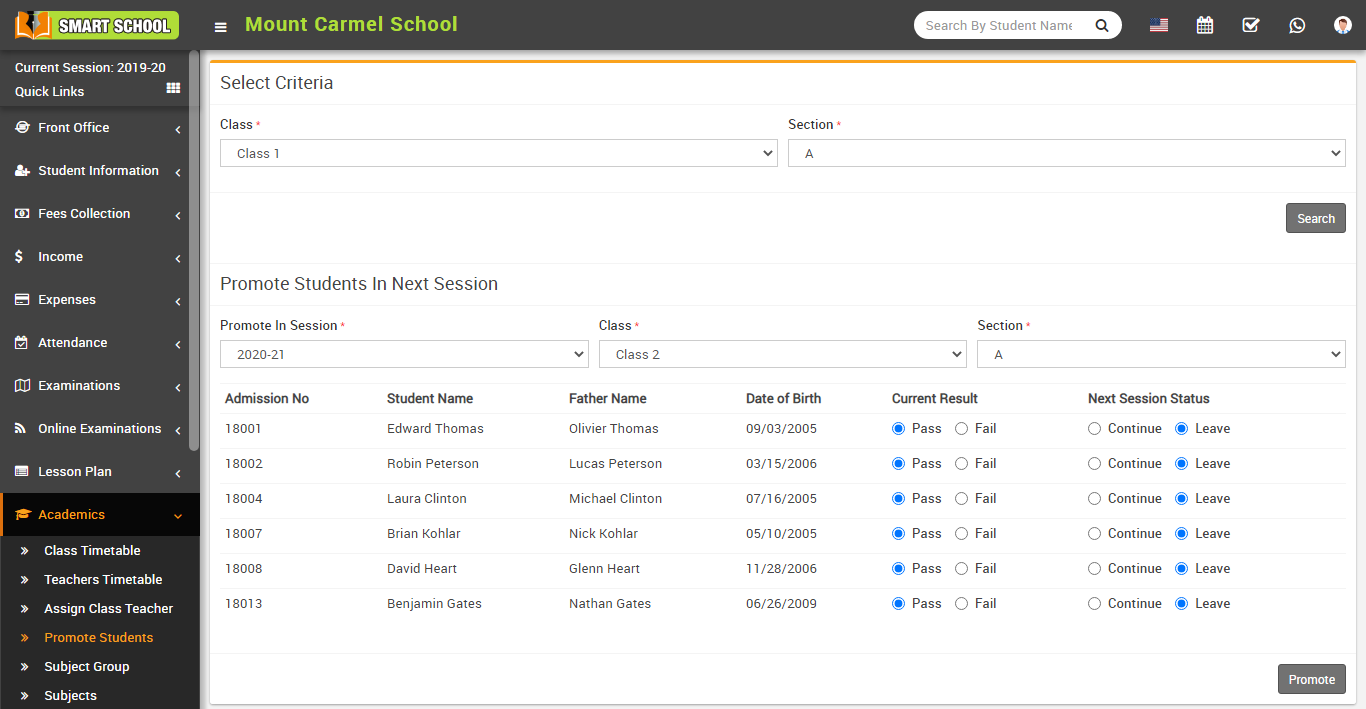 To add Alumni go to Alumni > Manage Alumni, at this page select Pass Out Session, Class, and Section to see pass out students list, here in students List View Action column click on + icon button .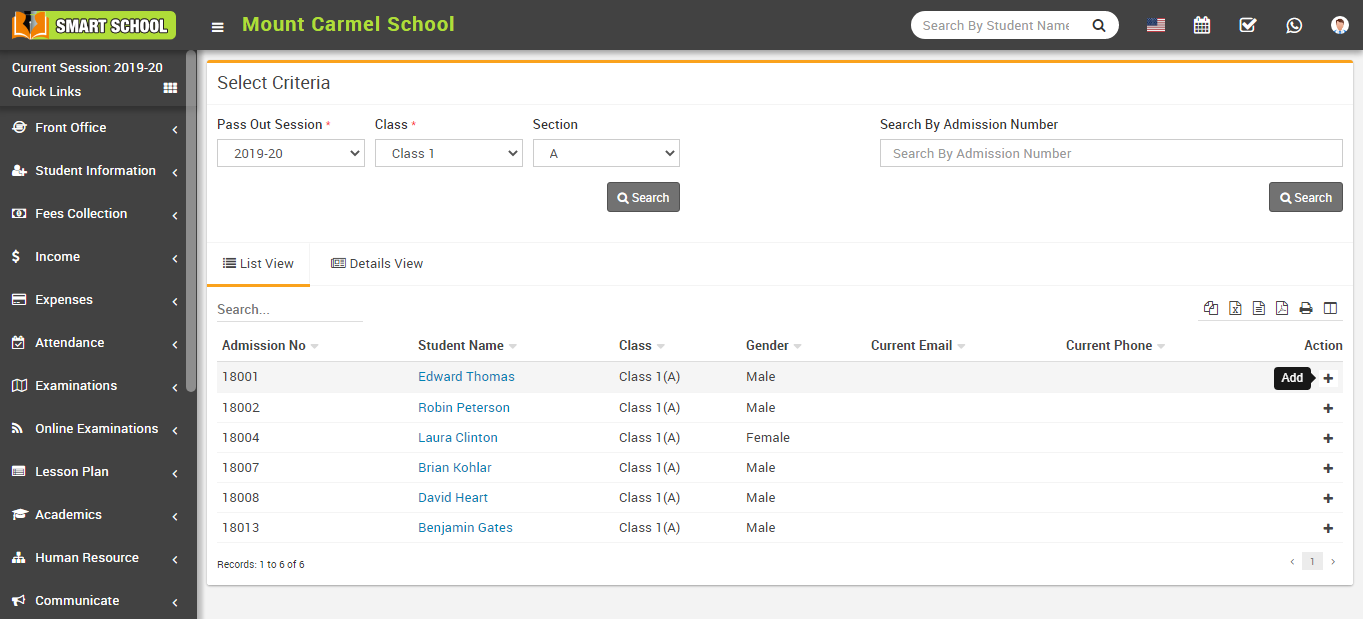 At Alumni Details window enter Current Phone, Current Email, Occupation, Address and Photo then click on Save button, now this student has become Alumni.



To see Alumni more details switch to Details View.